Mathematics: Chaos or Clear Cut?
Does mathematics hold the answers to nature, the universe, and life?
Course objective:
To allow students to consider the nature of proof and the extent to which Mathematics can provide clear cut answers to nature, the universe and life.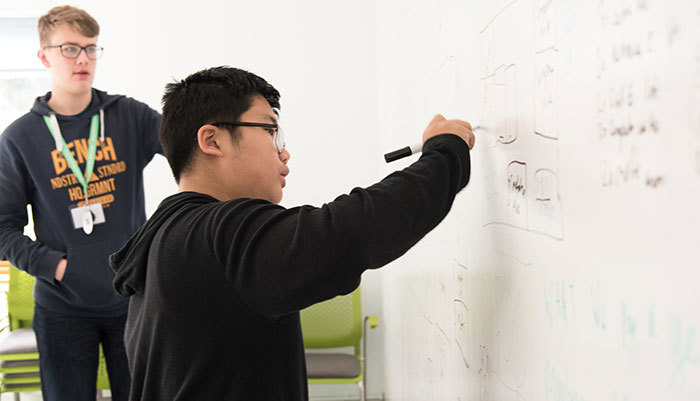 Course dates
4 - 8 November 2019
Course sponsor

Course format
This course will be delivered using a variety of methods including interactive lectures, presentations and group discussions.
There will be an opportunity for students to carry out some problem solving and to present their conclusions.
A guest speaker and a visit will also be included.

Tutors
Natalia Jurga completed an MSci in Mathematics at Bristol University and is currently doing a PhD at Warwick University
Costs
With thanks to our supporters, the costs of our courses are subsidized. The price of £325 includes accommodation, tutoring, trips and all meals.
Students at fee paying schools will need to pay the full cost of £739.
Student feedback
"It has improved my maths ability and sparked a desire to study maths that led to me applying to Oxford."
"It gave me more confidence in my application and in the interview, and widened my academic knowledge, as well as introducing me to like-minded peers."
Applications closing date
Still open for applications
What's it like staying with us
on a residential course?
Apply now to secure your space on the course.