Creative Writing: Finding Your Voice
This course is perfect for people who love writing in all manner of genres from poetry to non-fiction. You will be introduced to a range of strategies to help you develop your skills and confidence as a writer.
Course objectives:
To experiment with different styles, forms and writing techniques
To explore dynamic and imaginative ways of generating ideas
To look at traditional and new ways of getting voices heard and work published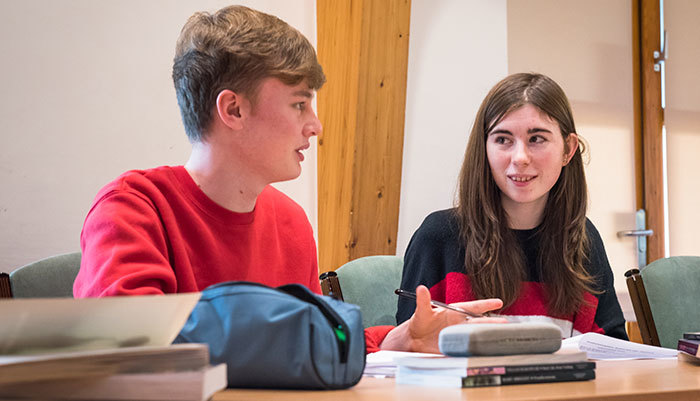 Course dates
1 - 5 April 2019
Course format
Students will be encouraged to actively participate in the course through group discussions, presentations, and workshop activities
There will be opportunities: for individual and collaborative writing; for sharing and developing work in progress, and giving and receiving feedback in a supportive environment and to interact with practising writers
There will be a guest speaker and a visit

Tutors
Julie Bolitho is a published children's author, poet and nonfiction essayist. She has received several prizes in poetry, including the Leaf Books Poetry Prize and the annual competition at King's College London where she completed her MA in Literature and Medicine. Julie's work has been featured in various publications, including Cambridge University's Bodies of Work. Julie is the writer-in-residence for First Story at Cheney School in Oxford.
Tes Asfaw is an experienced Creative Writing tutor as well as a published playwright and poet, screenwriter and director. After studying for a degree in Chemistry with Management at Imperial College, Tes then went on to complete a Master of Studies in Creative Writing at the University of Oxford.
Costs
With thanks to our supporters, the costs of our courses are subsidized. The price of £325 includes accommodation, tutoring, trips and all meals.
Students at fee paying schools will need to pay the full cost of £817.
Student feedback
"It was one of the best experiences of my life. It encouraged me to read more widely and not be afraid to continue pursuing my dream of creative writing alongside other academic pursuits."
"The course really boosted my confidence when it came to sharing my work and getting positive feedback, as well as helping me come out my shell when it came to meeting new people, which I feel will be really helpful at uni. The creative tasks challenged me to approach writing in ways I wouldn't have done independently."
Applications closing date
1st February 2019
What's it like staying with us
on a residential course?
Apply now to secure your space on the course.