An engaging course where students have the opportunity to analyse real world solutions and discover how economic theories can be applied to provide solutions
Course objectives:
To consider the wide range of applications of economics
To investigate the impact of new economic models
To reflect on how individuals, companies and governments undertake decision-making and the potential consequences of those decisions
To enable students to develop communication, team work and presentation skills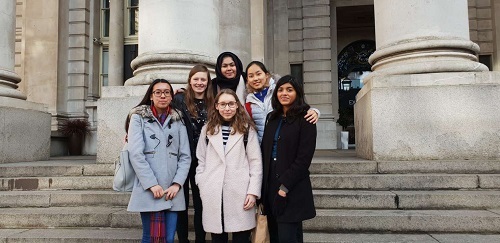 Course dates
7 - 11 October 2019
Course format
Students will be encouraged to actively participate during the course through group discussion, presentation, debate and

workshop activities

.

Students will

work in groups to analyse real world issues and how Economic theories can be applied to provide solutions.

The course will end with students presenting their own work

.

There will be a guest speaker and a relevant visit.
Tutors
We are in the process of appointing tutors for this course.
Costs
With thanks to our supporters, the costs of our courses are subsidized. The price of £325 includes accommodation, tutoring, trips and all meals.
Students at fee paying schools will need to pay the full cost of £817.
Student feedback
"The course gave me an insight into the structure of university, helping me to solidify that that is what I truly wanted to do. It also helped inspire me with different ways in which to learn, which helped me through my A levels."

Applications closing date
Still open for applications
What's it like staying with us
on a residential course?
Apply now to secure your space on the course.