An opportunity for students to understand the wide range of skills that underpin modern engineering practice
Course objectives:
To provide experience of two engineering disciplines
To introduce students to the diverse skills that underpin modern engineering
To provide opportunities for students to develop their research and independent study skills

Students need to be studying both mathematics and physics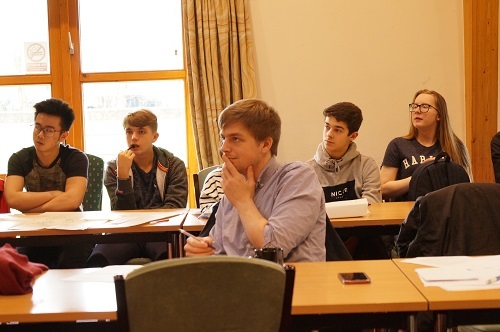 Course dates
18 - 22 November 2019
Course format
Seminars requiring active participation and discussion of ideas
Expert input about engineering
Guest speakers from industry
A central component will be a group practical project and presentation

Tutors
Dan Bowen is studying for a PhD at the University of Bath; where he completed a MEng degree. Since starting his postgraduate studies he has been involved in many outreach projects.
We are in the process of appointing a second tutor for this course.
Costs
With thanks to our supporters, the costs of our courses are subsidized. The price of £325 includes accommodation, tutoring, trips and all meals.
Students at fee paying schools will need to pay the full cost of £739.
Applications closing date
Still open for applications
What's it like staying with us
on a residential course?
Apply now to secure your space on the course.