Study Environmental Chemistry for five days and explore the chemical systems and processes that occur in our environment and what impact they have on our everyday lives.
Your week may include debates on climate change and lectures on topics including the ozone layer, atmospheric chemistry and the toxicology of harmful substances.
Course objectives:
To gain an understanding of the chemical systems and processes that occur in our environment, for example in the atmosphere, the hydrosphere and the geosphere
To explore our impact on some of the different aspects of this area of Chemistry, for example climate change, sustainability, pollution and geological hazards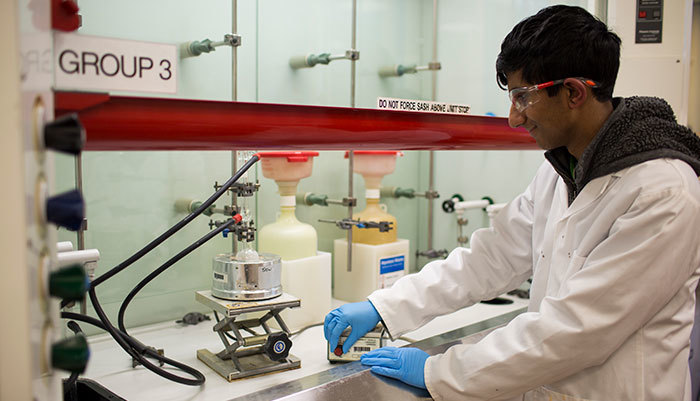 Course dates
11 - 15 February 2019
Course format
Seminars will be interactive and require active student participation and discussion of ideas.
Students will work in small groups to solve questions and present answers to exercises.
There will be a guest speaker and a relevant visit.

Tutors
Steve Campbell attained a 1st class BSc (Hons) in Chemistry at Heriot-Watt University in Edinburgh, with an undergraduate project specialising in the formation of complex molecules in space. He has since completed a Masters at the University of Cambridge, and is currently in the penultimate year of his PhD at Cambridge. His research focuses on atmospheric chemistry, in particular components of the Earth's atmosphere that have adverse human health effects, as well as impacts on climate.
Antoine Zenie completed his first degree in the Department of Chemical Engineering and Biotechnology at the University of Cambridge. He is co-founder of ULTRA IoT which is a startup developing modular IoT environmental and mobility smart city solutions.
Costs
With thanks to our supporters, the costs of our courses are subsidized. The price of £325 includes accommodation, tutoring, trips and all meals.
Students at fee paying schools will need to pay the full cost of £817.
Student feedback
"The course gave me a greater insight into how the different areas chemistry can be utilized to solve a single problem. It also helped show me how my chemistry skills could be used in the workplace in the future."
"The residential trip is a really good introduction to chemistry at university. The lectures gave an insight into new content that was mentally challenging but thoroughly enjoyable."
Applications closing date
14 December 2018.
Late applications accepted.
What's it like staying with us
on a residential course?
Apply now to secure your space on the course.