French and Spanish: Language, Culture and Identity
Develop a passion for language and culture on this brand new course, designed to further the appreciation of French and Spanish.
Course objectives:
To further an appreciation of French and Spanish cultures
To improve linguistic skills through written, visual and aural activities in the target language
To engage with the question of how language and identity shape one another

To introduce students to a range of learning environments in a university MFL department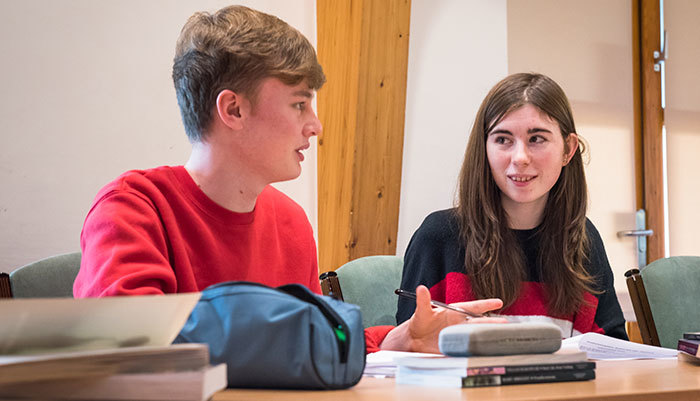 Course dates
20 - 24 January 2020
Course format
Students will be required to choose between French and Spanish, and have a strong interest in developing their skills and knowledge
Seminars will consist of tutor-led discussions, involving source material and electronic resources
A central component will be to work in a group to prepare a presentation on a relevant topic.

Tutors
Emma Pauncefort completed her doctoral research in the French department at University College London. Her research examined the development of a sense of French identity through travel to England in the early modern period. Emma has broad secondary and tertiary teaching experience and a particular interest in introducing students to academic research and developing critical thinking and literary analysis.
Eleanor Upchurch graduated from Trinity College, Cambridge with a degree in Spanish and Portuguese. She specialises in 18th century Spanish art and 20th century Iberian and Latin American film and is interested in introducing students to a broad range of new cultural material. Having spent two years living in Madrid, during one of which she worked as a translator, she has a passion for Spanish language, translation and culture.
Costs
With thanks to our supporters, the costs of our courses are subsidized. The price of £325 includes accommodation, tutoring, trips and all meals.
Students at fee paying schools will need to pay the full cost of £739.
Applications closing date
See course flyer
What's it like staying with us
on a residential course?
Apply now to secure your space on the course.