Inspire2INVOLVE is a scheme delivered in partnership between Villiers Park Educational Trust and two University of Cambridge Colleges. The programme is targeted at students with high academic potential and it aims to raise your aspirations and academic success.
What is Inspire2INVOLVE about?
We work closely with you and your school to raise aspirations and encourage academic success for A-level students.
Inspire2INVOLVE is targeted at high ability Year 12 students that live in specific geographical areas where typically, progression to university is low. The initiatives are funded by our College partners so there are no costs to schools that work with us, or students who participate.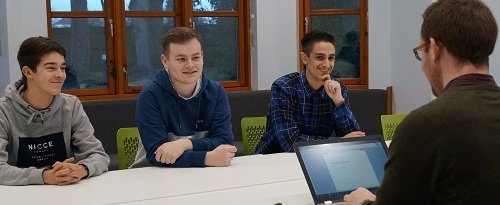 What happens on the Inspire2INVOLVE Programme?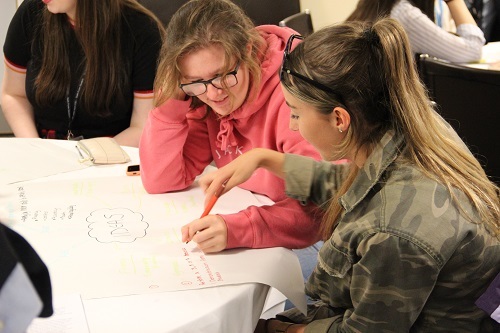 The Programme features two main elements.
Inspire:
Attendance at a five-day subject specific Inspiring Excellence course at the Villiers Park centre in Foxton, near Cambridge. During these unique but challenging courses, students are introduced to the latest ideas and cutting-edge research on their chosen topic. The courses are delivered by inspirational tutors and in a university style. Teamwork, research, presentations and creativity are important features of all courses, helping students to develop these key skills, used in study and sought by employers.
View the Inspiring Excellence courses.
INVOLVE:
You will create, launch and lead an educational enrichment activity that benefits your school community, such as a club or a visiting speaker. Your project will both enrich the learning environment for your peers and develop your skills such as leadership, confidence and project management.
Read more about INVOLVE
.
Aggie is a former Inspire2INVOLVE student
Aggie Zmudzinska, 17, from Plymouth, is a pupil at Marine Academy Plymouth and an Inspire2INVOLVE alumna. She attended a neuroscience
Inspiring Excellence residential course
at Villiers Park in early 2018, studying topics such as schizophrenia and artificial intelligence and taking a tour of the Medical Research Council labs in Cambridge.
For her
INVOLVE project
, Aggie planned and delivered a series of science lessons to 25 primary school students with her friend Kyle Leppard, who also completed the Inspire2INVOLVE programme. They delivered the lessons in the summer of 2018.
"I caught the 5am train to start my course in Cambridge, but the long journey was totally worth it. Throughout the week, I got to make friends from all over the UK, who I still keep in contact with.

"Our lectures were intense but that's what kept them interesting, especially when the subject is something you're passionate about. By the end of the week, I didn't want to leave. I've had an amazing experience from the project.

"Being able to overcome challenges and adapt to each situation effectively has helped me a lot and I've loved everyone part of becoming a leader as well as a team member.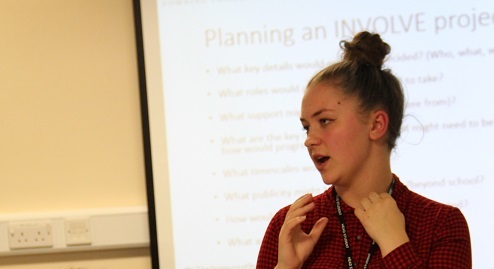 "Inspire2INVOLVE is honestly a once-in-a-life-time opportunity for pupils.
"It'll help them massively as it's something they can put down on their university application or talk about in an interview - you gain so much experience from it."
Diane's students have taken part in Inspire2INVOLVE
Diane Henderson is Assistant Vice Principal and Head of Sixth Form at Marine Academy Plymouth. She said her students had benefited immeasurably from the Programme.
"Young people can only benefit from this programme. It fosters independence, raises aspirations and greatly enhances self-esteem.

"It enables young people to glimpse the possibilities which await them and widens their horizons. It is an invaluable programme to get involved in and the Villiers Park team make it extremely easy for facilitating teachers.
"There is really very little to do other than signpost students, encourage them to take part and enjoy seeing them blossom!"
Chairman of Essex County Council backs launch of educational programme described as 'life-changing' by sixth form students.
The Chairman of Essex County Council said he 'fully supports' Inspire2INVOLVE.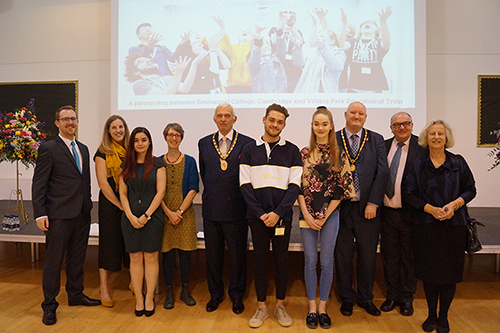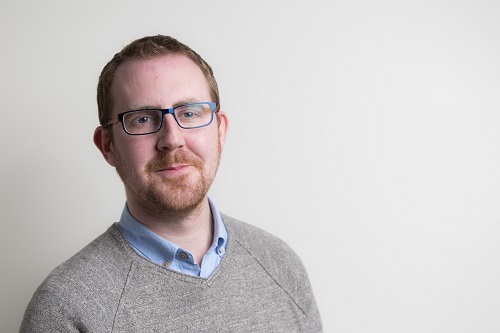 Get in touch
Matt Diston - Programme Director
Matt is based in our Foxton head office. He's been managing the Inspire2INVOLVE programmes since their inception in 2017.

Contact Matt

email
telephone
01223 872601

Our Impact
We work with 2,000 young people a year, empowering them to succeed. View our latest stats and learn about the impact of our work.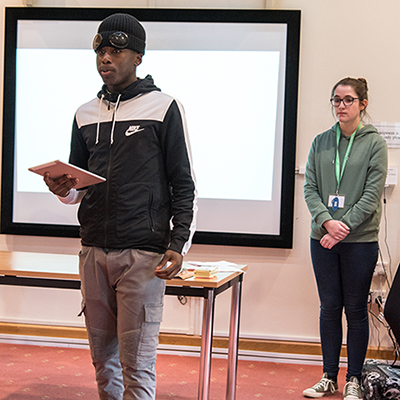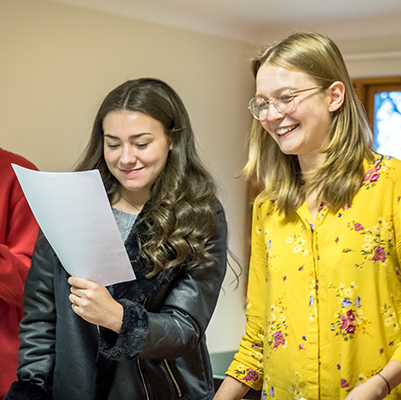 Support us
As a charity, we are reliant on the generosity of others to continue providing our impactful and life-changing work.