The leaders at Villiers Park have diverse backgrounds and bring with them a wealth of knowledge, experience and expertise. They are united by a passion and commitment to improving social mobility in the UK.
Villiers Park Educational Trust thrives thanks to the commitment of dedicated, expert staff who work across our centres. Throughout the year our residential courses, masterclasses and workshops are supported by around 100 specialist tutors and speakers.
Rae Tooth - Chief Executive
As Chief Executive my role is to lead the organisation with the support of colleagues to ensure that Villiers Park makes a difference in the lives of the young people we work with, and reach ever increasing numbers of them. I do this through strategic oversight and leading staff in the delivery of all our operations. Being able to rely on my fantastic team means that I can spend most of my time being externally focused, influencing policy makers and engaging with our supporters, as well as talking to our students to learn about what works for them.
Before coming to Villiers Park I held a number of roles in the public sector, most recently as head of strategy and change at the Office for Students. I lead the development and delivery national strategy relating to widening participation to higher education. I have worked with charities in different capacities as a trustee and a consultant, including mental health charities and local charities supporting recovering addicts.
I was lucky enough to benefit from the work of Villiers Park as a young student and attended one of the courses in the early 1990s. The experience was transformational, giving me new belief in myself and my ability to succeed. Now, as a lone parent of two primary aged children, I continue to see the way different forms of disadvantage impact on every aspect of life. I am inspired by my children's huge support and our shared belief in the possibility of making a difference to the lived experiences of others.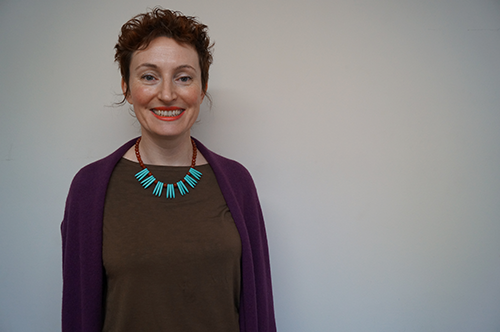 Ceri Nursaw - Chief Programmes Officer
I have joined Villiers Park as Chief Programmes Officer. I lead the strategic direction and effective delivery of our education programmes. This includes overseeing the development and delivery of programmes including understanding impact.
I have a 25-year track record of working in support of social mobility, fair access, and civic and community engagement initiating strategy and building programmes to create impactful and effective practice. I have worked within higher education as a senior leader focused on outreach, social mobility and fair access. Early in my career I established programmes with Villiers Park. For the last six years I have led Nursaw Associates, which provides consultancy and project implementation support to further social mobility. It has established itself with clients including the National Health Service, the Office for Students, Medical Schools Council and universities across the country.
I am driven by a desire to ensure everyone has the resources and support to reach their full potential.
Steve Bluff - Chief Operating Officer
Rosie Knowles - Director of Development
As Director of Development I set the strategic direction for raising voluntary funds to deliver our programmes.
After studying sciences at Cardiff University, I spent several years in sales and customer relations. Determined to make a difference to wider society, I moved into the charity sector and fundraising has been a natural fit. I have a broad range of experience across all philanthropic income streams, and particularly enjoy seeking out new opportunities to align funders with our charitable aims.
In all the things I do in life I value equality and diversity most highly. Inclusion fosters belonging and connection.