Defending the UK: Former IEP student lands internship in Cyber Security
09-10-2019
When Daniel studied computer science at Villiers Park two years ago, it inspired him to explore cyber security as a career path. We supported him by offering a specialist mentor from the field, who gave him the tools he needed to secure an eye-opening internship.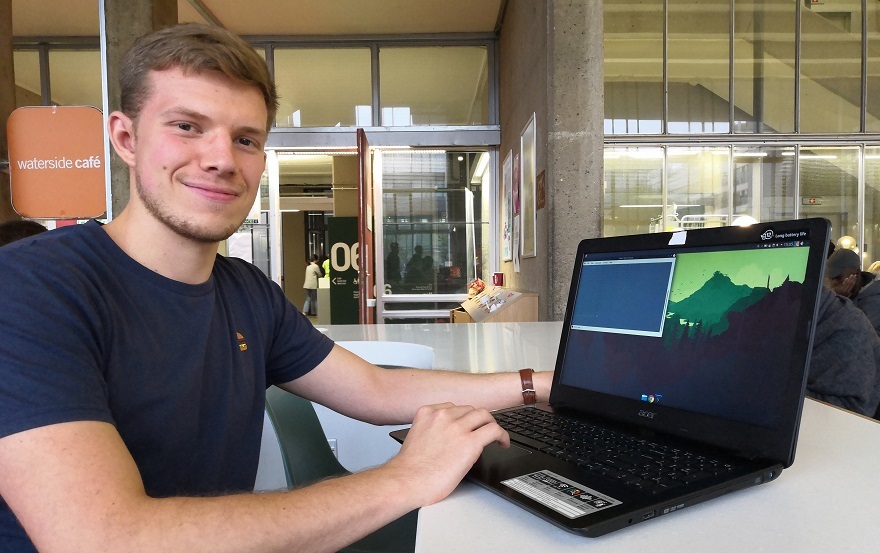 When I ask Daniel what he did this summer, he replies: "I'm sorry but I can't tell you!" Dead serious, followed by a slightly embarrassed laugh.
You see this 21 year old computer whizz has just completed a rather unusual internship at the Defence Science and Technology Laboratory, an organisation which ensures innovative science and technology contributes to the defence and security of the UK.
Security is so tight that Daniel can't talk about what he did, not even at a job interview.
This internship in Cyber Security came about thanks to Villiers Park. Daniel had studied computer science on our Inspiring Excellence Programme in 2017, something he was unsure about given that he wasn't studying the subject at A-level. "I was worried that everyone would be way ahead of me," says Daniel, whose concerns proved unfounded.
A year later he contacted us to see if we had any contacts in Cyber Security who might be able to advise him. We connected him up with Max Heinemeyer, a director at Dark Trace, one of the fastest growing tech companies in the UK and, as Max says, "one of the hot players in cyber security."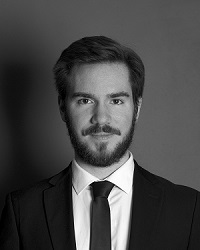 Over the next few months Max answered Daniel's questions about working in the field, offered advice on internships, and gave him tips on what interviewers might be looking for.
"I advised him to keep up to date with specific cyber attacks, as well as contributing to Open Source projects, which means offering to give his time to help improve software," says Max. "Daniel was so focussed and very sensible in his questions. He is very mature for his age."
The internship, based in Salisbury, lasted three months. At interview Daniel was able to pull on topics he'd learnt on his IEP course, like cryptography, which he says made him stand out. He was placed in the Cyber and Information Systems division, supporting a range of research projects.
"It was really interesting," says Daniel, who is now looking for graduate schemes in cyber security. "It's a job where you're constantly learning, always doing something new"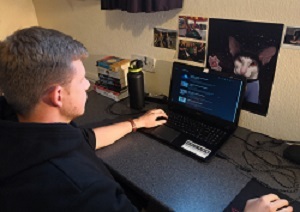 Max says there's a huge skills gap in this area, with UK companies needing thousands of practitioners to cope with the workload. Demand - and salaries - are high.

Max started out as an 'ethical hacker', hired by big banks to break into the systems to see if they would crack. "It's like a cat and mouse game," explains Max, who now works in cyber defence using Artificial Intelligence to fill some of the skills gap. "AI is a like a human immune system. It understands each organisation and can detect deviation from what is normal."
Daniel's career choice is a good one. Max says the cyber attackers change tactics every other day. "We need to take on smart people, who can keep up to date. They don't necessarily need the technical expertise, as that can be learned on the job. What they do need is curiosity, interest, engagement and motivation."
Our Impact
We work with 2,000 young people a year, empowering them to succeed. View our latest stats and learn about the impact of our work.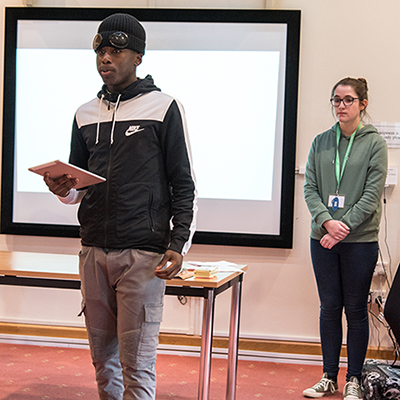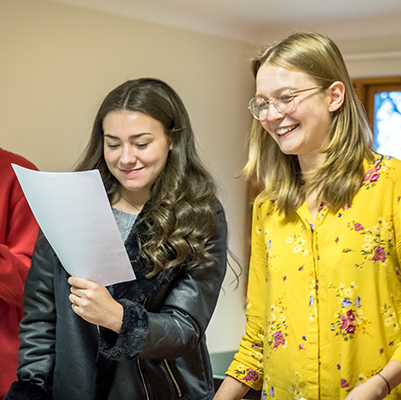 Support us
As a charity, we are reliant on the generosity of others to continue providing our impactful and life-changing work.