Changing the Mindset: Supporting Early Entry Students
22-10-2019
Anyone applying for Oxbridge, medicine, veterinary medicine or dentistry, has to apply earlier than any other prospective undergraduate. The process is incredibly tough, which is why Villiers Park trustee Dr Richard Barnes is using his wealth of experience to give our students the greatest chance of success.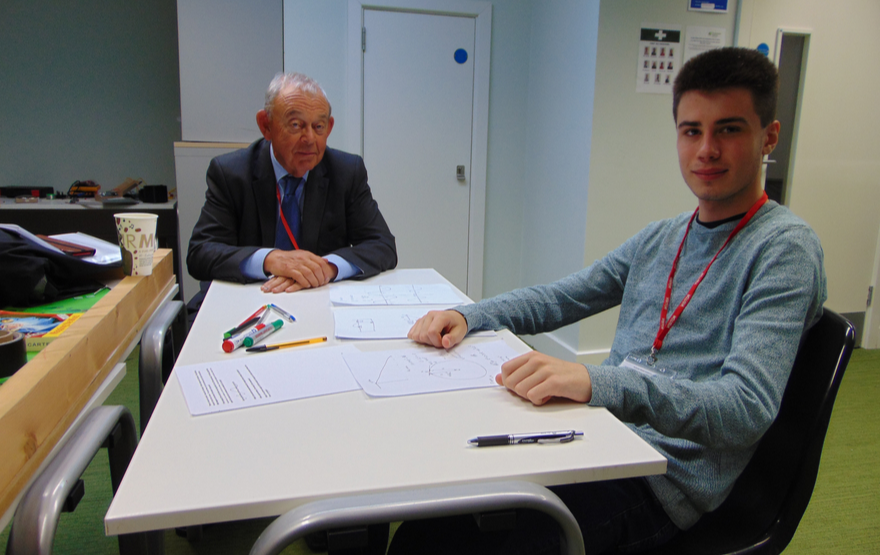 For almost fifty years, Dr Richard Barnes has been interviewing students who want to study at the University of Cambridge. He knows exactly how hard it can be. And he knows that, for the most part, applicants from less advantaged backgrounds are less well prepared for this particular challenge than many of their peers. This is why he's stepping up to support the students we work with.
"Helping these students with their Early Entry applications and interview techniques really does make a difference," says Richard, who is chair of the Trustees at Villiers Park. "For the most part they have not experienced the level of questioning and interrogation that they'll get at interview and they are not as used to thinking on their feet. They are very bright - there's no doubt about that - so it doesn't take long to get them ready!"
Current affairs is one of the key elements where preparation is key, particularly keeping across the stories that directly impact on the field they are interested in.
"The students need to change their habits," explains Richard, "Have alerts set up on your phone linking to BBC news. Do your homework. Read around your subject. Listen to people. Test your knowledge by holding conversations. You can bet your life more privileged students are already doing that."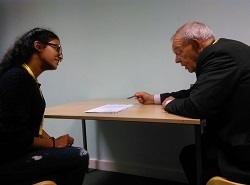 For two weeks in September, Richard traveled around the country, meeting students from Tyneside, Norfolk, Essex, Cambridgeshire, Crawley, Hastings and Swindon. The interview sessions were conducted as a role play. Richard admits he was pretty fierce, trying to make the mock interview as tough as it might actually be, or even tougher. "I get them to think out loud, try to push their boundaries, and get them used to not being on familiar ground."
As well as interview techniques, Richard supports the students with their personal statements, helping them realise what admissions tutors are looking for. "It's about believing in yourself, showing people who you really are, and the passion you have for your subject.
So why do students from privately educated or more privileged state school background appear to be one step ahead?
"These young people have been preparing for university or high level apprenticeships practically since they were in the cradle!" explains Richard, "The thing is our students at Villiers Park, who are from less advantaged backgrounds, don't realise how impressive they are!
"They have done so much. There are young carers, who spend hours looking after their loved ones, as well as do their studies. There are students who have paid employment to help support their families. There are those who contribute to their local communities in some way.
"What they have learnt through these responsibilities are so intrinsic to them that they don't realise how important those skills are, nor how good they are!"
Richard watches and listens. What are the students saying? How are they presenting themselves? What might put him off making an offer, if it were a real situation? He's looking to plug the gaps and give the students the best possible chance of success.
"It's very exciting for them and for me. It's like a light bulb moment when the information finally hits home!"
Our Impact
We work with 2,000 young people a year, empowering them to succeed. View our latest stats and learn about the impact of our work.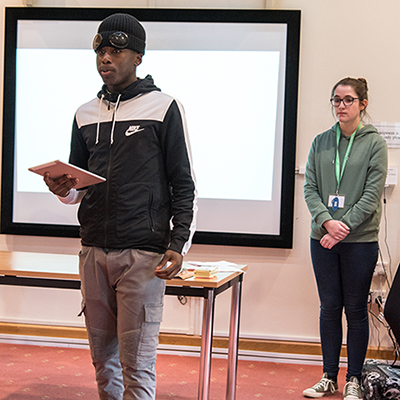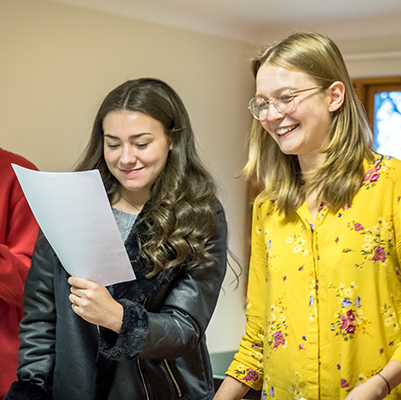 Support us
As a charity, we are reliant on the generosity of others to continue providing our impactful and life-changing work.