Enchiladas on a budget!
29-03-2019
Here at Villiers Park we teach Skills4Success. But it's not just about confidence, communication and creativity, it's also about how to live independently once you leave school. How do you manage your time, your money … and your tummy?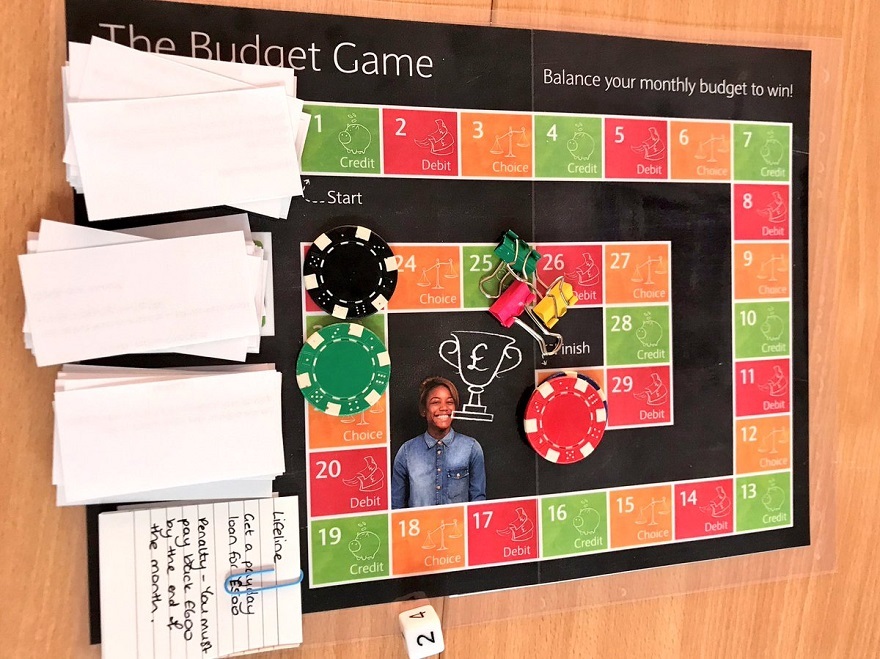 Heading out into the world, whether it's for university, an apprenticeship, or a career, can be a daunting prospect. For many young people it might be the first time they've lived independently and been in charge of … well, everything.
Here at Villiers Park we want to make sure all our students are equipped to live successfully and live well. We do this through our Skills4Success workshops.
Recently our Year 13 Scholars from Hastings and Bexhill voted on what areas of independent living they were most interested in - and most worried about. The results: budgeting and finance, time management and basic cooking skills.
This is what we served up!
After a budgeting board game and competing to clear a time-management Kanban for the grand prize of a tin of black beans and some baby leaf spinach, everyone was hungry and ready for lunch. One snag ... the students had to cook it!
Armed with a recipe for enchiladas, and a demonstration on what to do, they set to work. The idea was to show how healthy and tasty food can be made on a limited budget. Not only that, but it taught them skills for creating bases for sauces and other meals, from soups to salads.
Programme Manager, Alex Grant, remembers his own university days, living with other students in a shared house:
"I clearly remember the piles of washing up by the sink. No one would claim ownership, so it just kept on growing until someone caved and did it! Always a relief when it wasn't you!
"When I first lived away from home, I remember spending a lot of time cooking tuna pasta. It wasn't even tuna pasta bake, that would have been far too fancy! It would have been great to have had some simple lessons. A recipe for enchiladas would have gone down a treat."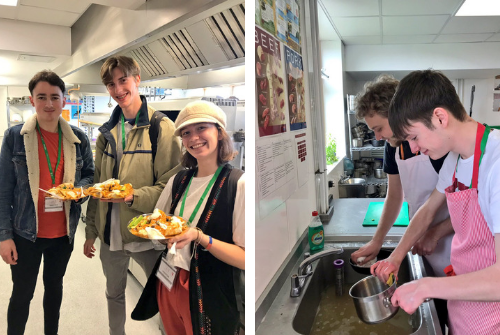 But while first rate food is a must at university, it's not the only important thing. Student ambassadors from the University of Sussex talked to the Scholars about issues and opportunities they might encounter. They gave advice on how to make the most of societies and freshers' week, which helped allay fears around making new friends. They also gave the students an insight into mental health support and how to be aware of not only your own mental well-being, but also that of your friends.

So, did we discover the next Jamie Oliver? Or someone hot on the high heels of Nigella Lawson? Maybe not, but this Skills4Success event was a crucial turning point for our Scholars. A little taste of what's to come. Oh, and you have to do the washing up!
Our Impact
We work with 2,000 young people a year, empowering them to succeed. View our latest stats and learn about the impact of our work.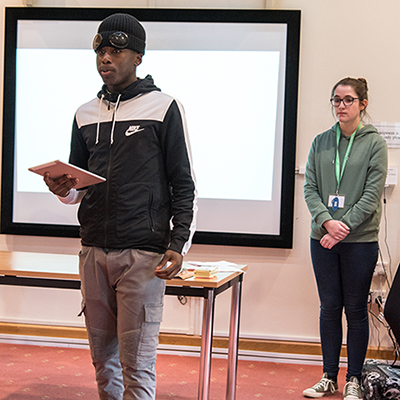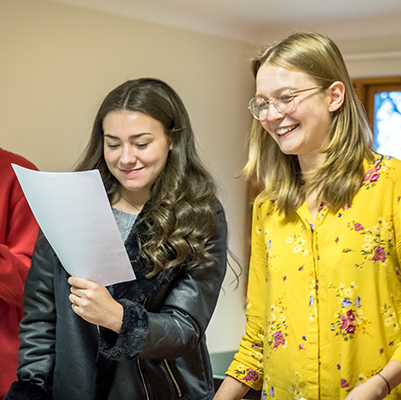 Support us
As a charity, we are reliant on the generosity of others to continue providing our impactful and life-changing work.