Fundraising the Chrissy, Louise and Rachel Baker way!
27-02-2019
The family of Mike Baker - award-winning BBC journalist and trustee of Villiers Park Educational Trust - have worked tirelessly to raise £60,000 for the charity in his memory. Here, his wife Chrissy reflects on the highs, the lows, the punctures and the herds of cows…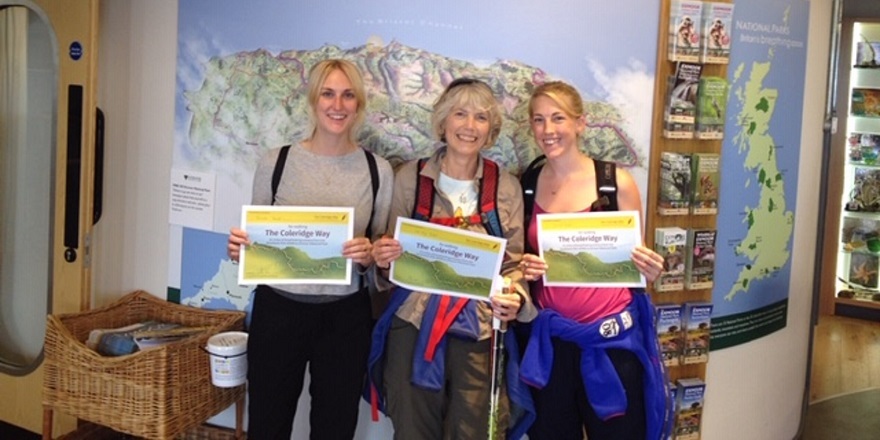 It was very soon after Mike died in September 2012 that the girls and I talked about raising money but were not sure which charity to choose. It was Richard [the charity's former Chief Executive] who suggested a memorial fund at Villiers Park. Mike, being a trustee, talked about Villiers Park a lot at home so we knew a little about it and it didn't take us long to decide that it felt right. A visit to Foxton to meet students confirmed this and our choice was made. We felt confident any money raised would be well used. We then began the tricky bit - fundraising!
We aimed to do a bigger fundraiser every two years and other smaller ones in between which has definitely worked well so far.
The first big fundraising event involved 15 of us cycling 70 miles across the (sometimes very steep) rolling hills of Devon to Mike's favourite beach. This proved to be a logistical nightmare for me but all went to plan (we expected bike tyre punctures, but certainly not car tyre punctures!), and as always it was great fun and well worth the effort.
Walking the Coleridge Way over five days also proved tricky to organise - my Nordic walking poles proved invaluable fending off a herd of cows - but it was a fabulous experience in glorious weather.
Our successful annual fundraising event is now a tea party and tombola in July. Mike loved cakes - in fact he loved cycling, walking, having a beer (we held a pub quiz too) and cakes, so all the events we do feel very appropriate and connected to him and reminds us how much fun and enjoyment we all had together.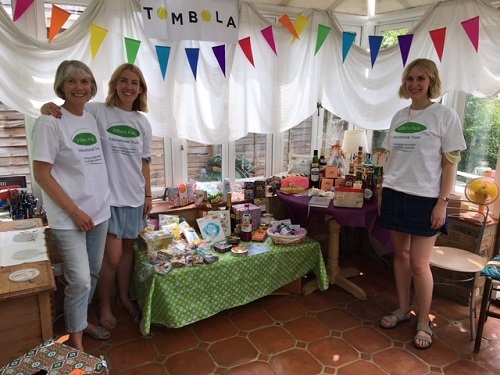 Everyone is always so happy to support us but we are aware we can't tap into their generosity too often. An element of fun or cake brings support and enthusiasm, and people are so interested to hear about the fantastic work of Villiers Park. When I look around at everyone enjoying themselves at our tea parties I say to the girls: "We have done this, we have brought people together, we should feel proud of ourselves." We do feel proud and know Mike would be, too. The fundraising takes some organising and effort but we feel passionate about the cause, so the effort is all absolutely worthwhile.

This year we will be attempting to 'Ride the Night' in May - a 100km cycle ride through London at night. We don't cycle a lot so the next challenge is on!
Mike Baker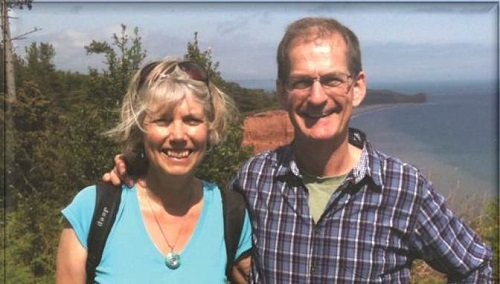 Mike Baker, an award-winning journalist and BBC Education Correspondent, was a trustee of Villiers Park Educational Trust ahead of his death from lung cancer aged 55 in 2012. Mike, who had been hugely passionate about education, was a dedicated member of the trustee board and a key driving force behind the Scholars Programme.
Since his death, Mike's wife, Chrissy, and his two daughters, Louise and Rachel, have raised over £60,000 in his memory. The funding has been used to run a number of journalism residential courses, to provide prizes for the annual Mike Baker Awards - given to outstanding students within each Scholars Programme - and to transform a learning space within the charity's Centre in Foxton - now the Mike Baker Room.

Our Impact
We work with 2,000 young people a year, empowering them to succeed. View our latest stats and learn about the impact of our work.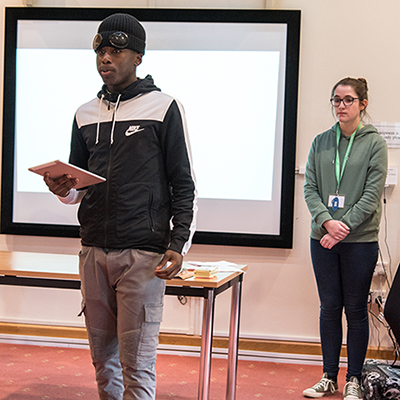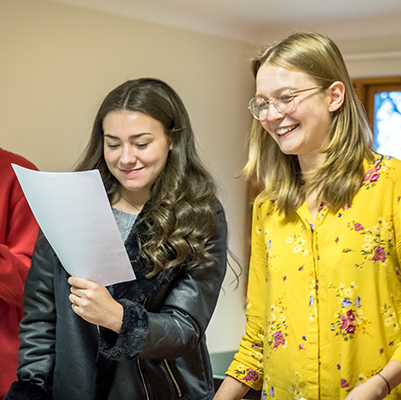 Support us
As a charity, we are reliant on the generosity of others to continue providing our impactful and life-changing work.