"Inspiring Excellence doesn't even come close to describing it"
28-01-2019
Inspiring Excellence student Kaila Thompson reviews her week studying English.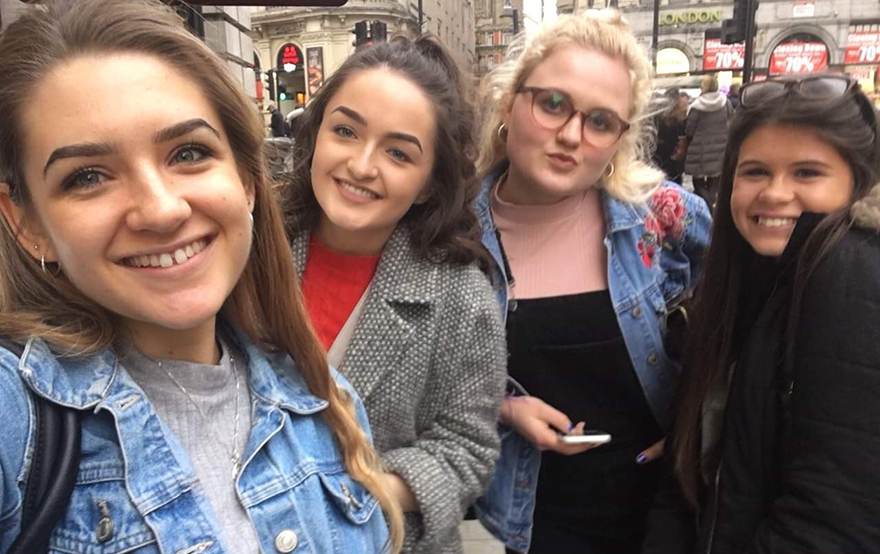 Kaila Thompson from Belfast caught a plane and a train to attend her Exploration of Shakespeare
Inspiring Excellence course
, an experience she says was 'beyond worthwhile'...
What was the course like?
The course was very different from school - in the best of ways! I expected it to be different in relation to the academic aspect as we would be working at a much higher level, however the practical and social aspects of the course were also brilliantly different. We were a group of young people from a multitude of backgrounds, who would have otherwise never met, brought together by shared interests and a drive to embark on experiences beyond the classrooms we were used to.
What did you gain from the course?
Improved confidence. I never imagined that five days would have such an amazing impact. The course was designed in a way that not only helped me to learn, but helped me to enjoy that learning.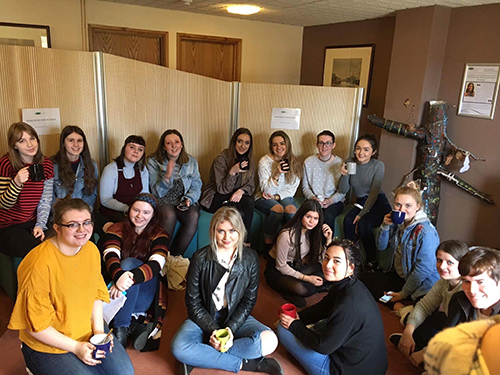 Did you treat school life any differently afterwards?
I noticed that I used my own initiative a lot more once I was back in school. I pushed myself to become more involved in new things and tried to become more independent in my studies. Also, strangely, I feel it made me appreciate my school life even more than I already did. It made me reconsider why teachers push us to be independent thinkers, to do things which despite making us nervous, make us more confident.
Did it make you feel differently about university?
It made me look forward to university. I feel that - like many young people - I had become accustomed to the support network within my school community and was wary about having to leave it behind. After the course I realised that this didn't have to be a daunting aspect of progressing on from school to university, as I proved to myself that I could still thrive and reach my potential in new environments.
What would you tell someone who'd never heard of Inspiring Excellence courses?
I would tell them that 'Inspiring Excellence' doesn't even come close to describing the magnitude of how worthwhile the experience is, and that it not only inspires academic excellence but it inspires a whole new perspective on many aspects of life. The experience is beyond worthwhile and I only wish more people had similar opportunities to the one I had. Villiers Park works with young people who typically face more barriers than others getting into the best universities or careers.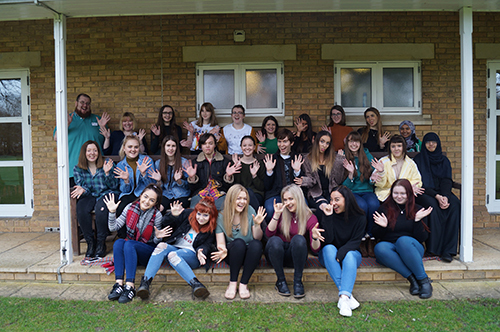 Do you feel that represents your own experience? If so, has the course made any difference?
I feel that the barriers I faced when deciding on the best university path for me were more personal than academic and so I didn't see how the course would break any of these barriers down. However, it was through this academic experience that I realised personal barriers should never stop anyone from pursuing their journey to reach their full potential.
Kaila secured four A-A*s in her A-levels and has started her English degree at Queen's University in Belfast.
Our Impact
We work with 2,000 young people a year, empowering them to succeed. View our latest stats and learn about the impact of our work.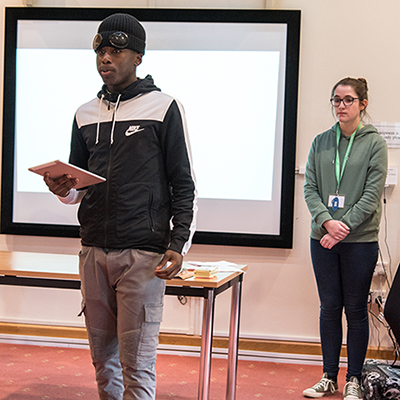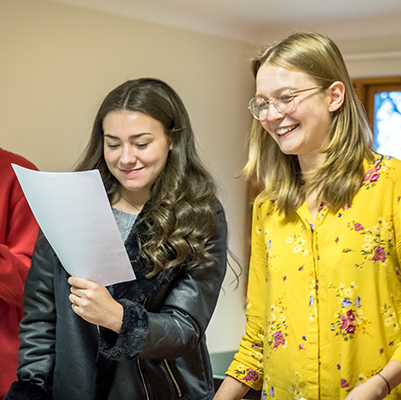 Support us
As a charity, we are reliant on the generosity of others to continue providing our impactful and life-changing work.