MidexPRO: Celebrating 25 years and supporting Villiers Park
22-10-2019
As local Swindon firm MidexPRO turned 25 this summer, they wanted a way to celebrate. With fundraising at their heart, there was really only one thing to do...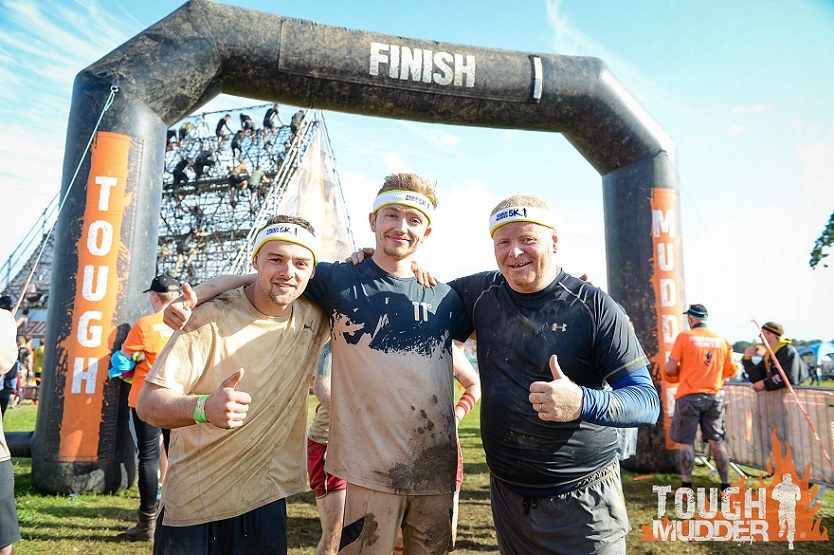 Ahh, summer! It feels like a long time ago now, but for Villiers Park it was particularly exciting as we partnered up with local Swindon firm, MidexPRO, as they set out to celebrate their 25 year anniversary with a little charitable fundraising.
"We've always done a lot of fundraising for causes all over the country, but for our 25 years we wanted to focus on our home town of Swindon and do something special for the people here." Caroline Corrigan, Operations Director at the company said, as we reflected on how they came to support Villiers Park.
"Your team got in touch with us and we just really connected with the cause. A couple of the team actually went to the schools you work with, so the impact felt so tangible and real."
Rosie Knowles, head of the Income Generation team, went to visit the team earlier in the year to give them more of an introduction to Villiers Park, but apparently the team were already sold on the idea before we got there!
"Our team had all researched the charity in their own time, and were keen to support Villiers Park's cause in whatever way they could," said Caroline.
"We've got a real mix of people working here, with different strengths and interests. So the biggest challenge was deciding what fundraising activity we could do that everyone would enjoy!" The Villiers Park team shared their expertise and ideas with MidexPRO, offering suggestions that provided flexibility and focused on the "25" theme.
"When we heard the idea to raise as much money as possible from an initial £25, we knew that one would work well for us. It gave the team complete freedom to take part in a way that suited them." Caroline herself picked up her paintbrush for the first time in years and created some beautiful watercolour paintings she sold to friends and family. Another team member signed up for Tough Mudder, whilst another joined the local gym and set out to lose 25 inches.
"One of our team set out to row 125 miles on the rowing machine, the distance between our office in Swindon and Harley Street, where a number of our clients are based," recalls Caroline, "He really enjoyed it, though we all had to put up with his discomfort after a session at the gym!"
In total, the MidexPRO team raised a whopping £2,000 for Villiers Park.
"Everyone really threw themselves into the challenge, there was a lot of banter, enthusiasm, and friendly competition to raise the most! We had a set time to raise as much as we could through the month of August, and that kept the team really motivated and engaged with it. Overall, we just really enjoyed the experience, and were proud to raise money to help young people in our town."
Villiers Park would like to thank all of the team at MidexPRO for their amazing support. All of the money raised goes towards our Scholars Programme in Swindon, empowering the young people there to succeed.
Our Impact
We work with 2,000 young people a year, empowering them to succeed. View our latest stats and learn about the impact of our work.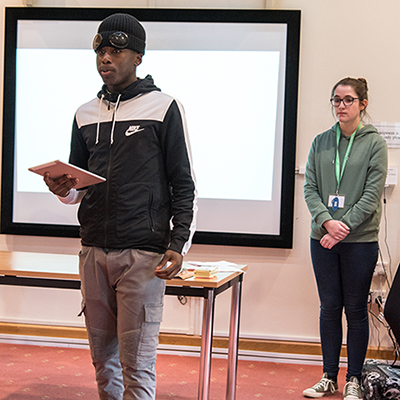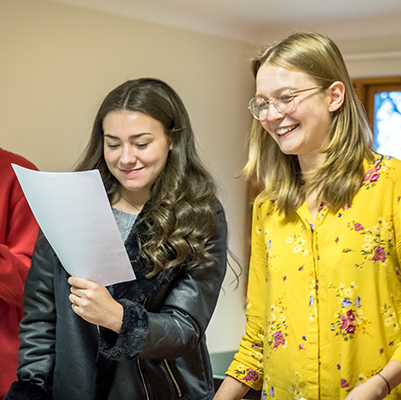 Support us
As a charity, we are reliant on the generosity of others to continue providing our impactful and life-changing work.