Pro Bono Economics: Assessing the Impact of the Scholars Programme
17-06-2019
Villiers Park Educational Trust is improving Social Moblity in the UK, with our flagship initiative - The Scholars Programme - at the heart of what we do. The launch of our Pro Bono Economics report reveals that this unique educational Programme is making a real difference to bright young people from less advantaged backgrounds.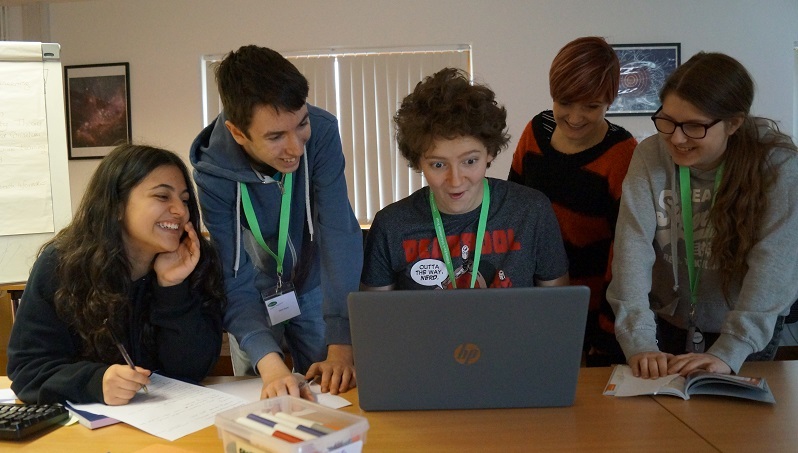 We are delighted to announce the publication of a report by Pro Bono Economics which assesses the impact of our unique Scholars Programme. The charity Pro Bono Economics harnesses the power of economics to increase impact in the social sector, by using good data, proven tools, expert judgement and skilled volunteers. In this case, the research was completed by a respected group of economists at The Bank of England.
The four year Scholars Programme is for high ability 14-18 year olds from less advantaged backgrounds. It offers them an ongoing programme of support: regular 1-2-1 mentoring; soft skills coaching termed Skills4Success; university standard educational courses called Inspiring Excellence; support with interview techniques and university applications; and school-based community projects called INVOLVE. We arm our Scholars with the knowledge that, no matter their background, they have what it takes to succeed as much as their more affluent peers - and they do.
The Pro Bono Economics report shows:
Scholars are achieving better GCSEs, with a grade higher than would be expected in 7 out of 10 subjects.
Scholars are achieving A-level results that are up to 1.5 grades higher per subject taken than would have been expected.
Scholars develop core soft skills, which are improving their life chances.
80% of Scholars in KS5 are going on to university, compared to 47% of similar KS5 students, nationally.
Our Chief Executive, Rae Tooth, is excited at the impact this report will have on our work as a charity:

"This report is proof that what we do at Villiers Park Educational Trust really does work. It shows that
the Scholars Programme
helps give participating students every chance of fulfilling their potential. This is not only by setting them on the path towards
greater academic success, but also by giv
ing students
the vital soft skills they need to live successful lives."
She went on to say: "It was been an exciting opportunity for us to work with Pro Bono Economics and their volunteers at the Bank of England. We are grateful for all the hard work they have put in."
Villiers Park Data Manager, Gemma Perry, added: "To have external experts analyse the impact of our work is hugely valuable to us. We are grateful to Pro Bono Economics for selecting our charity. To have independent validation that our Scholars Programme is truly changing the lives of high ability young people from less advantaged backgrounds is an excellent resource. This has been a great collaborative experience and we are excited to share the outcomes of this project with stakeholders."
Villiers Park is part of a Fair Access Coalition, made up of other like-minded Social Mobility charities to push for change at the highest level. This coalition is now a big voice in the campaign to improve Social Mobility in the UK.

Rae says exciting times lie ahead for Villiers Park Educational Trust and its efforts to improve Social Mobility.
"With this report - and in the Scholars Programme's 10th anniversary year - we can now push forward with our ambitions to work in new areas, ensuring we make the biggest possible difference to the greatest number of high ability, less advantaged, students."
Read the full report here
Pro Bono Economics: Assessing the Impact of the Scholars Programme
Our Impact
We work with 2,000 young people a year, empowering them to succeed. View our latest stats and learn about the impact of our work.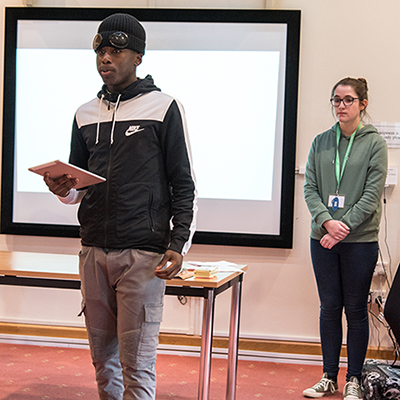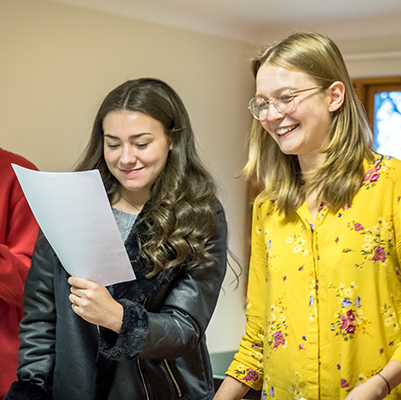 Support us
As a charity, we are reliant on the generosity of others to continue providing our impactful and life-changing work.