Revision tips for home-schooled peers
28-01-2019
Two Fantastic Futures students spotted an opportunity to support a lesser known group of students at their school for an INVOLVE project.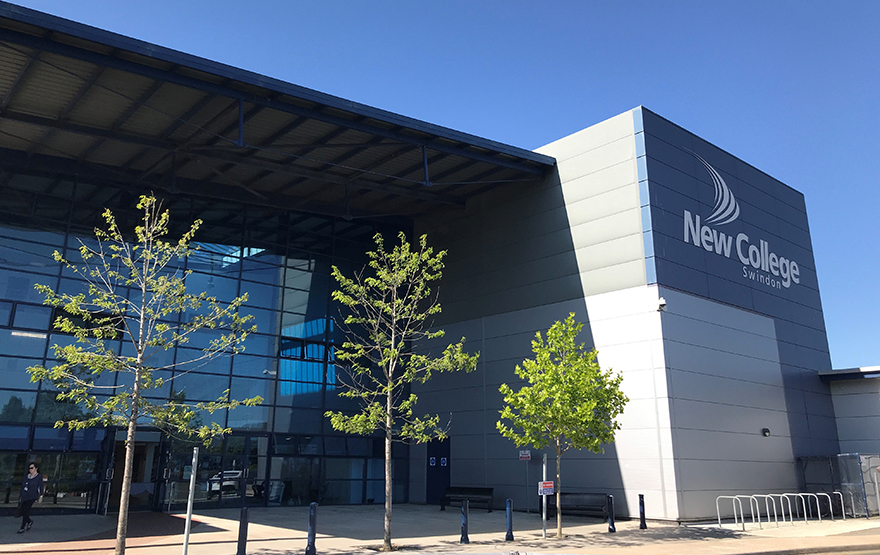 Nayan and Lillie from New College in Swindon were on our Fantastic Futures programme. They aimed their INVOLVE project at 'pre-16s' mainly home schooled students who attended their college in the lead up to their GCSEs.

"Being close to exam time, we thought it would befitting for us to pass on helpful tricks that would benefit them," explained Nayan. Their GCSE revision session was launched.

Nayan, Lillie and their group worked on a presentation,choosing topics to specialise in such as how to use technology and understanding your learning type, and organised advertising.

Over 30 students came to the 45 minute session.

"The project was smooth and successful and it was great to hear from students at the end of the presentation, and their tutors, who were thrilled," said Lillie.

"I think because we ourselves went through the hardships of GCSEs only a year ago, it made our information more valuable to them," added Nayan.

New College are keeping the presentation as are source for future year groups.

"It's fantastic that our work is being regarded highly," said Lillie. "We gained several skills such as leadership, organisation and time management, and the fact that the outcome has been recognised is a great achievement."
Our Impact
We work with 2,000 young people a year, empowering them to succeed. View our latest stats and learn about the impact of our work.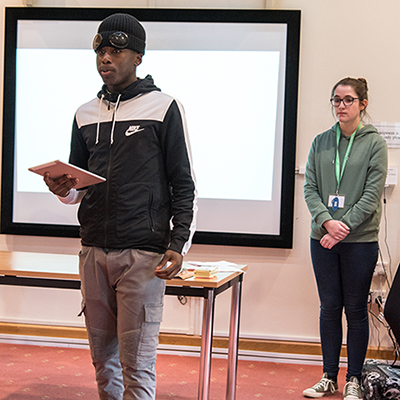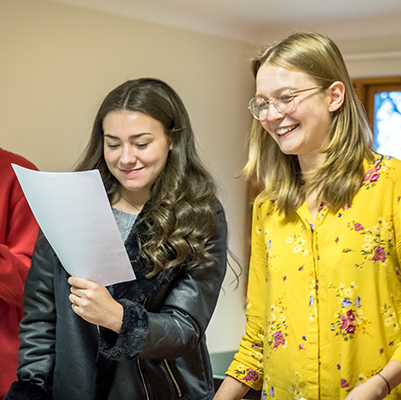 Support us
As a charity, we are reliant on the generosity of others to continue providing our impactful and life-changing work.