"He couldn't run around like other kids, so he immersed himself in learning."
01-05-2019
Benjamin Wilson had more to cope with in childhood than most people endure in a lifetime. He's now 19, studying economics at university, and a passionate campaigner for social mobility. This is his mum's story about how her son came out the other side … and how Villiers Park helped him plan for his future.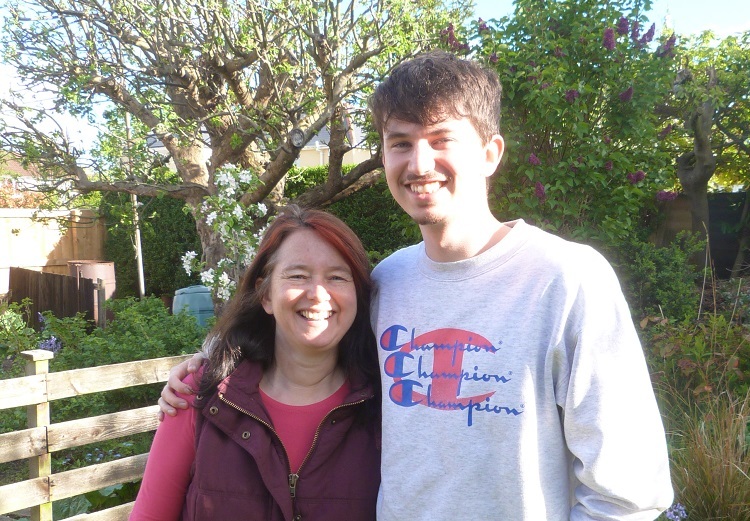 As a toddler, Benjamin was a normal little boy. But then he started to struggle with normal things. He found it hard to run. He couldn't lift his arms up.
Benjamin was diagnosed with a rare auto immune condition called Juvenile Dermatomyositis. It's a muscle and skin wasting disease where your cells die off faster than they are renewed. At the age of four Ben started treatment at Great Ormond Street Hospital, with six months of chemotherapy.
"When he was first diagnosed, they didn't tell us how ill he really was," remembers his mum Claire. "It was years later they told us the seriousness of his condition. If it hadn't been spotted when it was Benjamin would have ended up in a wheelchair."
Unable to do the energetic things his peers were doing, Benjamin immersed himself in learning. "He just absorbed information," says Claire.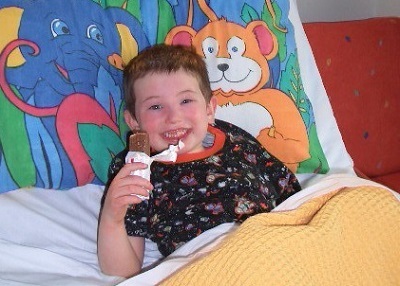 As he approached Year 10 at Commonweal School, Benjamin was identified as a high ability student and was put forward for the Swindon Scholars Programme run by Villiers Park Educational Trust. Neither of his parents had been to university, so they thought it was an excellent opportunity.
Did Benjamin agree?
"No!" says Claire, "He said he didn't want to do it! But then one of his friends from primary school was also put forward. They'd had a bit of gentle competition from an early age, so that encouraged Benjamin to join up!"
Following his years of interaction with doctors, nurses and physiotherapists, Benjamin was already confident in adult company. However, his time with Villiers Park helped him in a multitude of other ways. With the help of his mentor, he learnt to manage his time better, cope better with exam stress and, crucially, focus on his future. Benjamin particularly benefited from visits to universities. Being able to sit in on lectures cemented his interest in economics.
"To be honest, I don't know anyone in Swindon who is socially mobile," says Benjamin, "None of my friends had been to university and while my parents were encouraging they didn't have the experience to offer me practical advice.
"With Villiers Park I visited UCL and Cambridge. Walking around gave me a good idea of what university is like. It gave me a clear goal and showed me that I was capable of getting to these places."
Benjamin was interviewed for a place at Oxford, but his mum is glad he didn't get in.
"I don't think it would have suited him. He knew as soon as he went to LSE [London School of Economics] he wanted to go there. It's a progressive organisation and he is a member of the Labour Party. He wants to do something good for humanity and this is a better platform for him to do that."
At the end of the four year Scholars Programme, Benjamin received a fantastic four As at A-level. He delayed university to do a Gap year, travelling to Ghana to spend ten weeks working with the International Citizenship Service. To raise the funds he spent four days walking 250 kilometres on a treadmill!
"To think that when he was little he couldn't even walk up a hill," says Claire, "Looking back on how ill he was, I never thought we'd get to this point. I am so grateful to Villiers Park for supporting Benjamin on his journey. It's been life changing."
Our Impact
We work with 2,000 young people a year, empowering them to succeed. View our latest stats and learn about the impact of our work.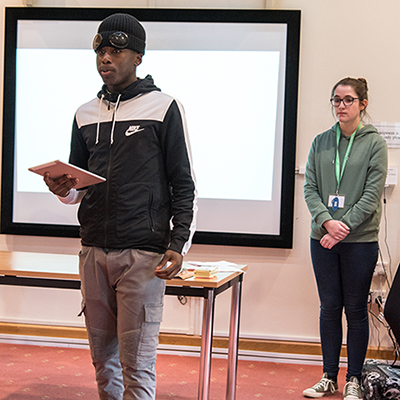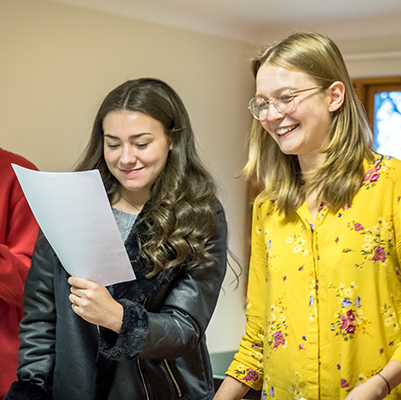 Support us
As a charity, we are reliant on the generosity of others to continue providing our impactful and life-changing work.