Happy Anniversary Scholars Programme!
08-07-2019
Our flagship Programme is 10 years old. To celebrate this milestone, let's hear from some of the people who have been a part of it.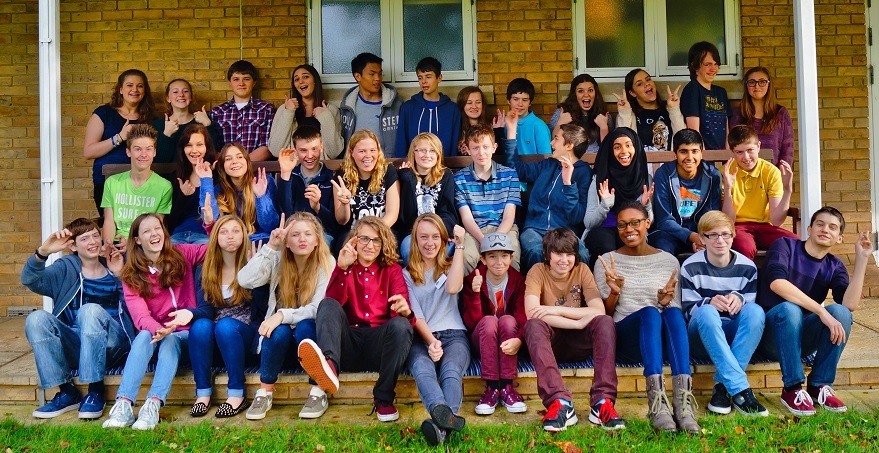 It is wonderful when an idea comes to fruition. But when that idea goes on to literally transforms the lives of thousands of young people that's when you know you have something very special! When the Scholars Programme was launched ten years ago it was something that Villiers Park Educational Trust had never done before: provide a four year educational initiative to support high ability young people from less advantaged backgrounds. We recognised that there was a real need to work with the brightest teenagers - the ones who could, and should, go on to great things. Over the years the Scholars Programme has grown and developed into something quite extraordinary. Let's hear from some of the people who have been a part of the Scholars Programe, in all different ways:
Dave Brown, Vice Principal, Bexhill College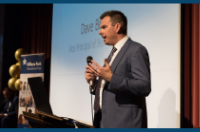 "I first became involved in the Scholars Programme back in 2008. Initially I was put off by the title, thinking it was going to be elitist and for those students who were already well catered for. I was wrong. The Programme fitted with the College ethos of outstanding opportunities for all students, and resonated well with me as someone who gained the most satisfaction from working with students whose potential hadn't been fully realised.

"What was so good about the Programme was that it operated on a very personal level, with Scholars encouraged to reflect on their own progress and targets. Teenagers have a tendency to compare themselves to others and often devalue what they do because someone else happens to be better - or appears to be better - at it then they are. The Programme required the student to push themselves into new and probably uncomfortable situations. It made them focus on their areas for development, whilst celebrating their strengths - something we all find difficult at various points in our lives. It provided an opportunity to meet students in similar situations, and the fantastic subject masterclasses (Inspiring Excellence Programme) often provided a spark that ignited their passion for a specific subject.
"The Programme is about empowerment and aspiration. Sometimes the hardest thing is to convince a student that they have potential and that they can and they deserve to achieve success. You have to show them how it is possible and that others, just like them, have done it. You have to show them the power is in their hands."
Alex Grant, Hastings Programme Manager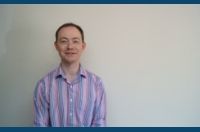 "The most incredible part of working on the Villiers Park Scholars Programme is the privilege of supporting the Scholars. The growth in their ambition, year after year, astounds me. Furthermore, it is the drive and self-awareness that they develop to achieve those ambitions.
"Ten years after the Programme first launched in Hastings & Bexhill we have Scholars who have studied in top universities across the UK and Europe. The State of the Nation 2017 report stated that less than 10% of disadvantaged students in Hastings attended university. In 2019 almost 15% of Year 13 Scholars received an offer from Oxford or Cambridge. This investment and commitment to the young people doesn't simply open doors for them, but shows them how to open the doors for themselves."
Laura Anderson, Norfolk Programme Manager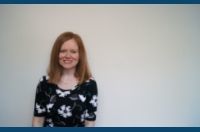 "I've worked on the Norfolk Scholars Programme for the last four years. I've loved seeing it grow from sixty to over a hundred Scholars, and from seven to nine schools. I have particularly enjoyed seeing how the Scholars confidence develops from Year 10 to Year 13.
"Back in 2015, a couple of the Scholars were extremely shy and would not speak to us, or anyone, at the information day. To then grow in confidence to be able to present at our end of year celebration events - in a lecture theatre which seats up to 500 people - is truly remarkable. That is a result of the Scholars' hard work and resilience over the last four years."
Becki Martin, Swindon Programme Manager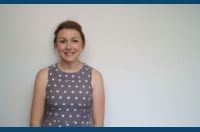 "Having worked for Villiers Park for six years, I have had the privilege of being involved with an outstanding Programme that has had a profound and long-lasting impact on hundreds of young people. I am very proud of the work that we have done in Swindon, and I am even prouder of our Scholars and their inspiring achievements.
"I remember doing interview practice with a Scholar who was applying to study Medicine. She described growing up in a war torn country that had very little medical care for women. That was her motivation for studying medicine. It was so thought-provoking. Observing her hard work and determination to become a doctor was inspiring.

"My funniest memory was during a Year 11 residential. One of the teachers had a late night shower, but her shower broke - it wouldn't stop running and began to flail around and make loud noises. Two scholars went to her aid, but when they couldn't sort it out they came and found me. I got soaked from head to toe but managed to fix the shower. From that day on, they called me Super Mario!
"My most moving memory is when a group of my Scholars remembered that it was my birthday. They bought a card, all signed it and then came to find me to give it to me. I still have the card today!"
Katrina Moffatt, Tyneside Programme Manager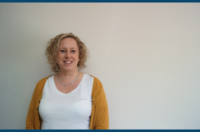 "It's a privilege to work with the Scholars. They quite often join the Programme doubting their own ability but over the years develop their skills and work hard to achieve their goals. Watching them open their envelopes on exam results day is so emotional but brilliant to see their smiles and tears when the hard work pays off!"
Beth Jenkins, Scholar Alumnus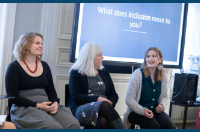 "When I started I was awkward, hating speaking to new people and couldn't even to be called on to answer a question without turning bright red and feeling like I wanted to cry. At Villiers Park it was the first time I was challenged to develop myself and this is what so many young people need. Looking back now it's incredible to see the difference. I can speak publicly with ease and am always pushing the boundaries of my comfort zone.
"I am so grateful because without the Scholars Programme I may never have even tried to continue to study at all. Giving myself that push to study abroad is a result of the confidence, encouragement and personal development I received because of the Scholars Programme.
"I am so proud of what I have achieved. Before Villiers Park I wasn't even sure I wanted to study at univeristy and I never intended to go far from home. Now I am trying to plan which part of the world I want to go to next." (Photo credit: Life and Peace Institute)
Benjamin Wilson, Scholar Alumnus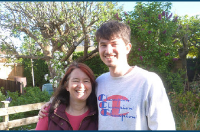 "Villiers Park is very necessary in the UK right now. People in Swindon have other things to think about and university is not on their radar. If parents are working long shifts, they're not going to be able to support the children in their education. Villiers Park is vital for this.
"The Scholars Programme helped me realise my potential. It gave me the confidence to apply to university. If I had not been on the Scholars Programme I would not have applied to LSE or Oxford. My mentors made me think differently and think bigger.
"The fact that I have gone to university and will get a decent job at the end of it is a good thing. It means that if I choose to have kids then that's another family who has moved up the ladder."
Connie Roach, Scholar Alumnus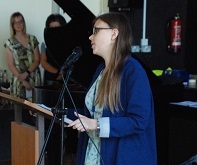 "Being a Scholar opened doors for me which, as the child of a lower-income single-parent family, would otherwise have been closed. For me personally, the biggest difference which being a scholar made was the chance to go on the subject-specific residential. My mentor, Felicity, suggested that I go on the Ancient History residential. Spending a few days with Classicists, visiting the department and museums in Cambridge, and meeting other students, confirmed to me that rather than studying French at university, Ancient History and History was the way to go. Before, I'd always assumed that Classics and Ancient History were subjects only people from private schools studied. I will be forever grateful to Villiers' Park for broadening my horizons.
"Last summer I was asked whether I would be happy to act as Scholars Programme liaison for New College, where I now teach. I jumped at the chance! I'm so impressed by the way in which it's grown and developed over the last 10 years, at the sheer variety and range of sessions available to our Scholars, as well as the dedicated staff who provide vital support. On behalf of all of the Scholars, thank you, and I'm excited to see what's next!"
Our Impact
We work with 2,000 young people a year, empowering them to succeed. View our latest stats and learn about the impact of our work.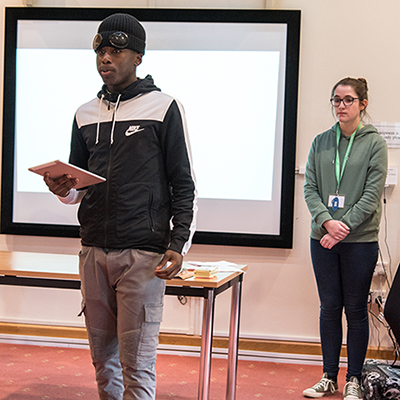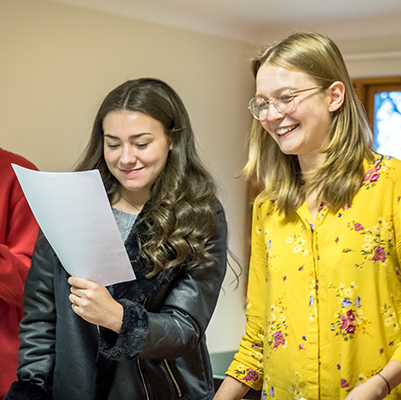 Support us
As a charity, we are reliant on the generosity of others to continue providing our impactful and life-changing work.