"Immigrant students are surrounded by an invisible wall … Villiers Park helped me break it down."
25-07-2019
When Ioana and her family moved to the UK from Romania in 2016, it was not the "better life" they had expected. But they stuck with it and, with the help of Villiers Park Educational Trust, Ioana is now heading off to university in Scotland.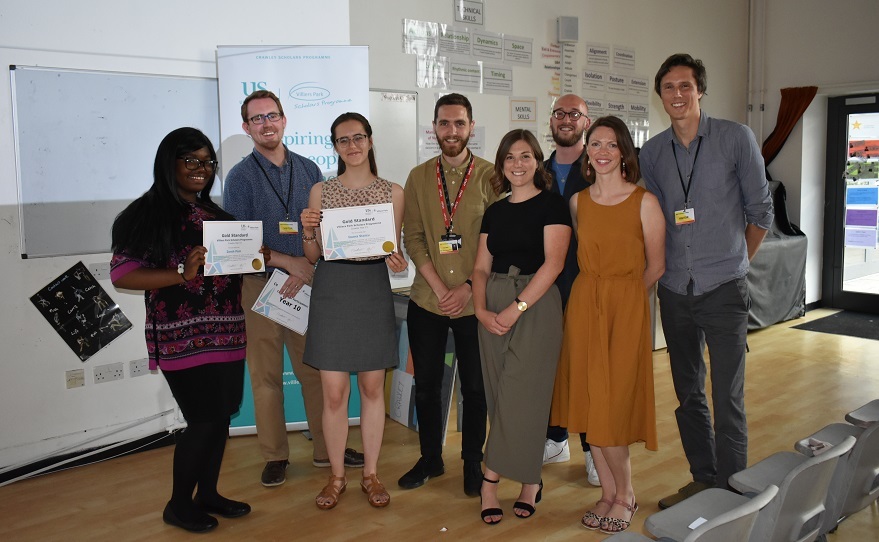 "We had a good life in Romania", explains Ioana (pictured above at a Villiers Park celebration event) , "But we struggled for money. My mum taught at the university but the pay was bad, only £200 a month full-time. Dad was struggling, too, as the money was not substantial.
"A Romanian friend in the UK suggested we should move, said it would be no problem finding work here. We came in a hurry, thinking it would be easy, but it wasn't."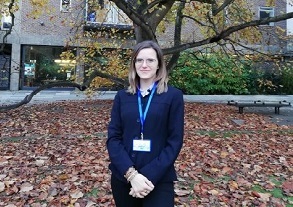 Ioana's parents, both highly qualified in their fields, couldn't find skilled jobs, which then had an impact on everything else.
"My parents could not afford our own flat. We lived in shared accommodation, with ten people in the house at one point. In Romania I had my own room with my books and a TV. Here, the three of us shared a bedroom."
School was challenging, because, even though she'd learnt English since she was five, Ioana felt like an outsider. Teenage slang was hard to understand. The language used at A-level was a big jump from what she was used to.
However, through sheer hard work, Ioana excelled. She joined the Villiers Park Scholars Programme in Crawley, our specialist initiative for high ability, less advantaged young people. It's run in partnership with University of Sussex.
Her mentor, Dan, supported her in a multitude of ways, not least in helping her cope with the struggles at home. He helped her see the bigger picture, giving her advice on how to revise, fill in university application forms, how to manage her time at home and school. He was, Ioana says, a really good listener.
Ioana says she will be forever grateful to Oriel High School for putting her name forward for the Scholars Programme. The experiences she's had have changed her life in the UK, not least because she's made life-long, like-minded friends.
"I loved the trips, the residential weeks, and the conferences about writing CVs and interview techniques. Those are experiences that not everyone has. Regardless of my struggles at home, I had these little getaways. I even did work experience at the Houses of Parliament last summer."
Ioana is now preparing to go to university in Scotland, her first choices Edinburgh and Glasgow. She plans to study psychology, inspired by the Inspiring Excellence Programme she did at Villiers Park in Foxton.
Her Mum's English is much improved and she now has a job as a senior care assistant. Slowly but surely things are getting better.
"We have to remember why we came here. We came here to develop our lives in a different way," reflects Ioana.
"It's a fact that immigrant students have an invisible wall around them that they want to break. You want to do things just like everyone else, but have to constantly prove yourself.
"I have put in the effort and I now want to make sure all the stress and pressure has been worth it. It's true that Villiers Park really does help people from disadvantaged backgrounds go further in life."
Our Impact
We work with 2,000 young people a year, empowering them to succeed. View our latest stats and learn about the impact of our work.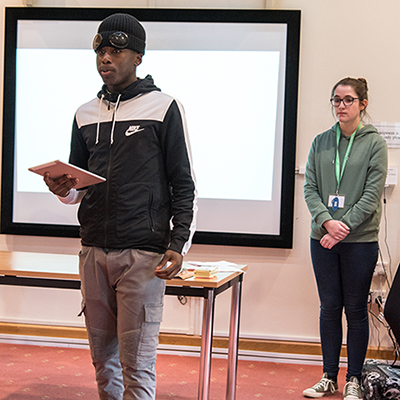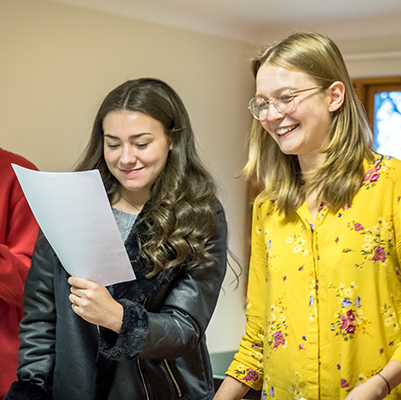 Support us
As a charity, we are reliant on the generosity of others to continue providing our impactful and life-changing work.