From Day One: Looking Back on the Scholars Programme
09-07-2019
Over the last ten years, the Scholars Programme has evolved and grown, significantly. Deborah Richardson has been there since the beginning. Here she reflects on the early days ... and why she's proud to be a part of this unique initiative to improve social mobility.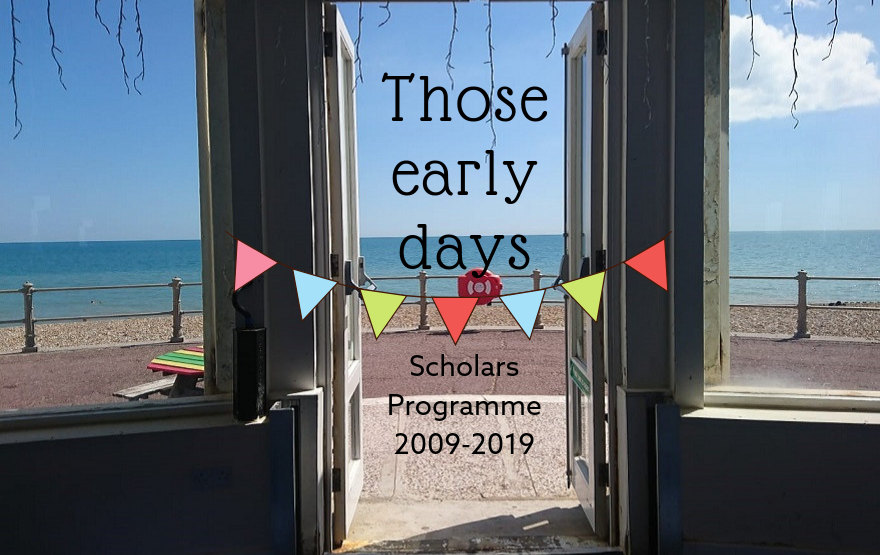 I remember our first information event like it was yesterday. It was just wonderful, the culmination of so much planning. It was held right on the seafront, so when we opened the doors at coffee time, the light flooded in, blue skies, the seagulls flying overhead. It felt magical and hopeful.
We were a much smaller team then, but we quite literally sat around a table and brainstormed the idea of a programme that would specifically help young people from less advantaged backgrounds. Even though the charity had been around for decades and already ran educational programmes, the trustees wanted us to do more to help disadvantaged teenagers. It felt like a natural progression, afterall the original Manor Boys Club was set up specifically to help the poorest young people in the East End of London.

Through one of our contacts, we decided to start the Scholars Programme in Hastings. There were quite a lot of young people back then who didn't do much outside school, just hung around the street corners with their friends. I remember talking to one girl, who was very able, but when I asked her what she liked to do in her spare time she said she didn't really "do" anything. I had to tease something out of her. You're looking for that little spark of engagement, something that shows a commitment. When you see the young people blossom, you think back to that first day and are reminded of how much they've changed. Most of them do us - and themselves - proud.

The prospective Scholars had to (and still have to) do a presentation as to why they think they're suitable. We encourage them to just be themselves. The original students were such a quirky bunch. One boy turned up with his skateboard and one of the girls brought her ukulele. I loved that they wanted to inject a bit of personality into their "interview".

Before, we'd only done the Inspiring Excellence Programme, which are for A-level students, so it was a big change having the younger ones, many of whom had never been away from home. We had 33 Year 10s for the first Scholars residential. They ate so much and asked for seconds. They literally piled their plates up! The older ones never did that!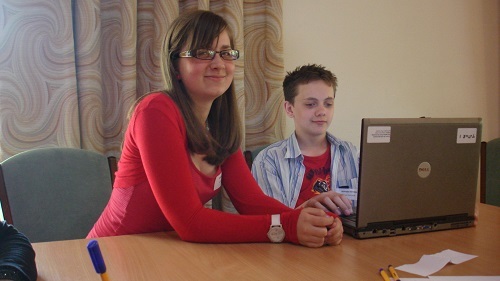 The first residential was based on hosting an Olympic Games in a South American country, something we had trialed in local schools beforehand. The Scholar groups had to be an Olympic committee for each country hoping to host the games. It was great, the kids really got into it. They made flags, researched the countries, the geography, the politics. There were lots of arguments about who would do what and which country would win the bid!
Mentors were there from the first day. That idea was based on one of the programme director's experience of mentoring in Norfolk (during the gifted and talented times). She said one of the best ways to support children who came from less advantaged backgrounds was to give them a mentor, someone they could talk things through with. Mentors have become the backbone of the Scholars Programme, something the Scholars say they really value. Ideally every student in the country should have a mentor!
The first Year 10 residential at Villiers Park
We have a review meeting at the end of every year, for all schools and staff. We evaluate every single event, listen to the teachers' and students' feedback, and take things on board. What works one year, doesn't necessarily work the next, so we have to constantly evolve.
It's very moving to see what an impact the Scholars Programme has on the young people's lives. We had a boy who was from quite a deprived background, not much money at all, who ended up getting a first at university. He said he would never have even thought about university before Villiers Park. He's now doing a brilliant apprenticeship. There was another Scholar, a girl, who was also from a financially deprived background with little opportunity to change her life. She went on to study archaeology at university, travelling all over the world on digs. She came in to speak to us and was so enthusiastic about her time with Villiers Park.
The Scholars Programme is unique. There really is nothing else like it. To get to 10 years is a great achievement and we should shout about this from the rooftops!
Our Impact
We work with 2,000 young people a year, empowering them to succeed. View our latest stats and learn about the impact of our work.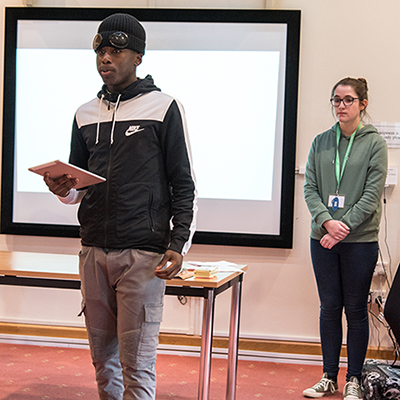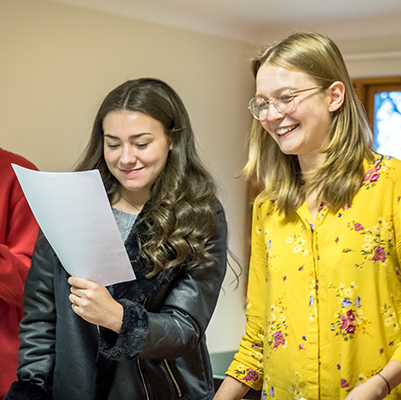 Support us
As a charity, we are reliant on the generosity of others to continue providing our impactful and life-changing work.