"Being on the Scholars Programme makes me stand out!"
03-06-2019
When Demi moved schools for sixth form, she was asked to write a letter telling the new school all about herself. She wrote that she was on the Villiers Park Scholars Programme. That was enough to prompt a flurry of questions ...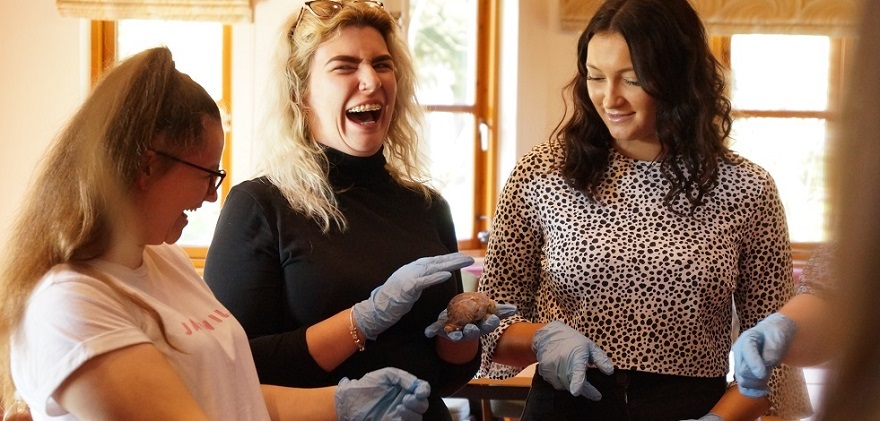 "Things are so competitive these days, but being on the Scholars Programme makes you a bit different to the rest. The fact you have to explain what it is makes it special and unique," says Demi.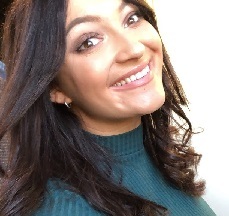 "I've talked about the Scholars Programme on my CV, on letters for work experience, things like that, and it gives me something to talk about that other people don't have. It's super handy!"
Demi has been on the Tyneside Scholars Programme for the last three years, an experience she describes as "absolutely amazing". The Programme has been filled with opportunities, including taking part in the Inspiring Excellence Course in Neuroscience. Dissecting a sheep's brain was (as you can see in the photo above) something of a highlight!
Confidence and strong interpersonal skills have always been Demi's strong points, but what Villiers Park has done is open her eyes to new opportunities.
"If I hadn't been on the Scholars Programme I would never have been exposed to the things I have been. For example, my parents have never set foot in a university, but through Villiers Park I have been to Cambridge University THREE times. That's pretty amazing!"
Demi is the first person in her immediate family to do A-Levels, let alone go to university.
"If I go to university that will be quite an achievement for my family. They are all rooting for me. Hopefully I'm changing the pathway for my siblings," says Demi, who has a younger sister and two younger brothers.
"I think my parents wanted to do more with their lives, but I think they have got quite comfortable. There's a feeling that this is all I can do. I know I can do more."
After a Gap year, Demi plans to head out of Newcastle to university in London where she wants to study International Development Policy. Long term, her aspirations are clear.
"I don't want to work in an office. I want to travel all over the world, working to support communities in Third World countries. I want to make a difference."
Our Impact
We work with 2,000 young people a year, empowering them to succeed. View our latest stats and learn about the impact of our work.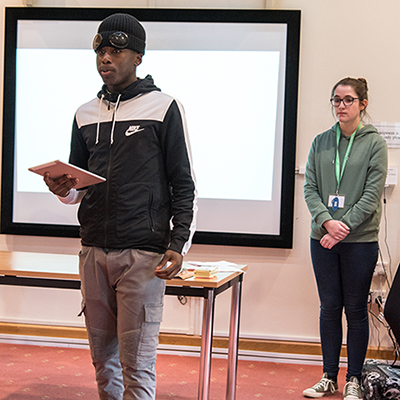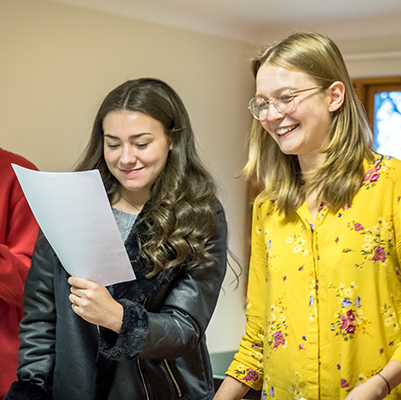 Support us
As a charity, we are reliant on the generosity of others to continue providing our impactful and life-changing work.