2020 STEM Scholar lands STEM job at her school
08-11-2019
The success of the 2020 STEM Programme has seen demand for STEM-based activities grow at the schools it runs in. So much so that one school recruited a graduate of the programme to help manage the load.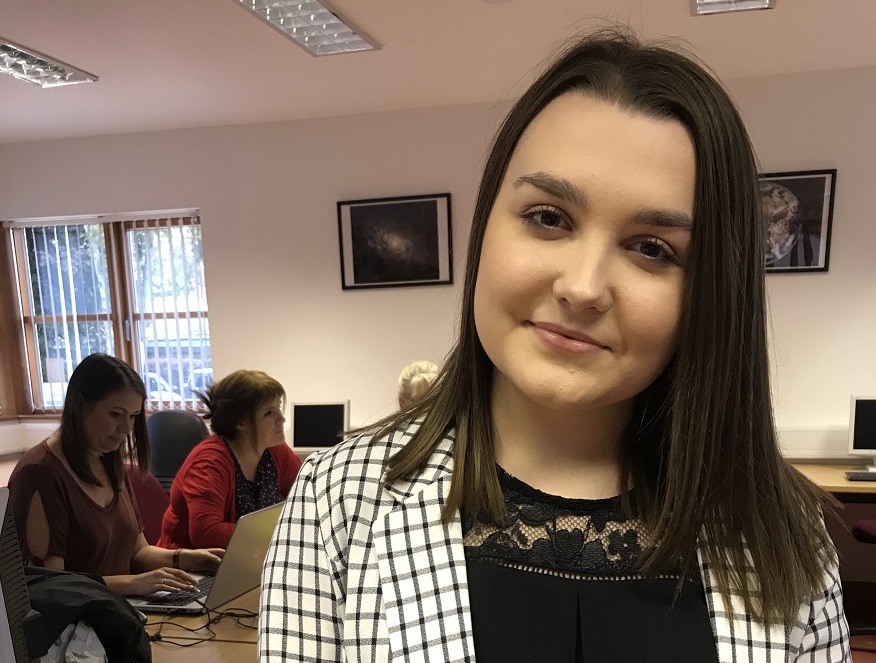 Back in August Holly Perry collected her A-level results. A few weeks later she was back at Mark Rutherford School in Bedford, but this time as an employee! The 19 year old is the brand new STEM Assistant and Events Co-Ordinator. "It was a bit weird coming back as a member of staff," laughs Holly.
Holly was in the first cohort of 2020 STEM Scholars two years ago. The STEM Scholars Programme is run by Villiers Park and supported by Arm and The Smallpeice Trust. Over two years participants have the chance to run an enrichment project in their school, as well as join a subject specific residential course at the Villiers Park centre near Cambridge.

While on the Programme Holly and three other STEM scholars ran Smarties, a STEM based club for Year 7 and 8 students, as well as running activity-based events at local primary schools. This was their INVOLVE project, something that has to not only benefit the students running it, but also others in the school community. The hope of Smarties club was to spark an interest in STEM subjects at an early age. It also offered educational benefits giving students the chance to learn something new and complete scientific experiments that they may not necessarily have had the opportunity to do during a normal school day.
"Evidence states that there is a shortage of engineers and scientists for the next generation," Holly explains. " My aim was, and continues to be, trying to narrow that gap by inspiring young people to pursue STEM subjects from an early age, growing the next generation of competent employees. It was a truly rewarding experience as every week I saw them develop communication and teamwork skills. They came out of the process with an INVOLVE Award from Villiers Park and a Crest Award from the British Science Association."

As a result of the programme, Holly's school started to stand out in the local area as a hub of STEM activity. STEM coordinator Tracy Jakins - Holly's teacher, now colleague, founds that as they got noticed in the local area, demand for STEM became huge! As well as a Planetarium, Mark Rutherford School is now in the process of building a state-of-the-art STEM Centre which will allow them to pursue further exciting projects.
At the start of the new term Holly was taken on as a dedicated and enthusiastic STEM Assistant/Events Co-Ordinator, working alongside Tracy, the Planetarium Coordinator and the Business Partnership.
Employed by the school where she studied for five year, Holly hopes to use her experience to motivate others to follow in her footsteps. She's now working towards a Level 3 Apprenticeship Qualification in Events Management.
"On the 2020 STEM programme I developed so much in confidence, from public speaking and leadership to doing presentations. It was a great experience and it made me realise that I wanted to pursue a career within the STEM field. I want to continue to help others gain an insight into the opportunities that could be available to them in future."
Our Impact
We work with 2,000 young people a year, empowering them to succeed. View our latest stats and learn about the impact of our work.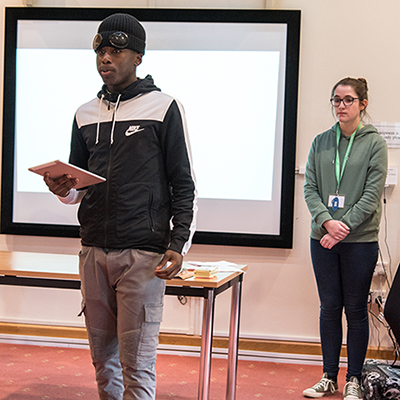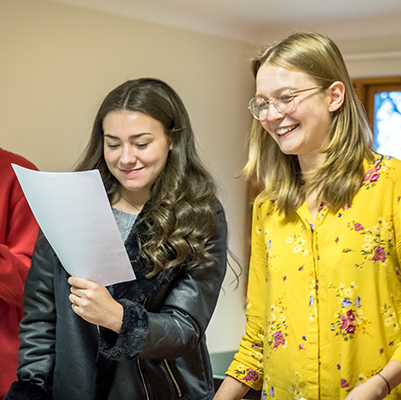 Support us
As a charity, we are reliant on the generosity of others to continue providing our impactful and life-changing work.