"It's about finding the avenue that works best for you."
31-01-2019
Our newest engineering tutor reflects on his week at Villiers Park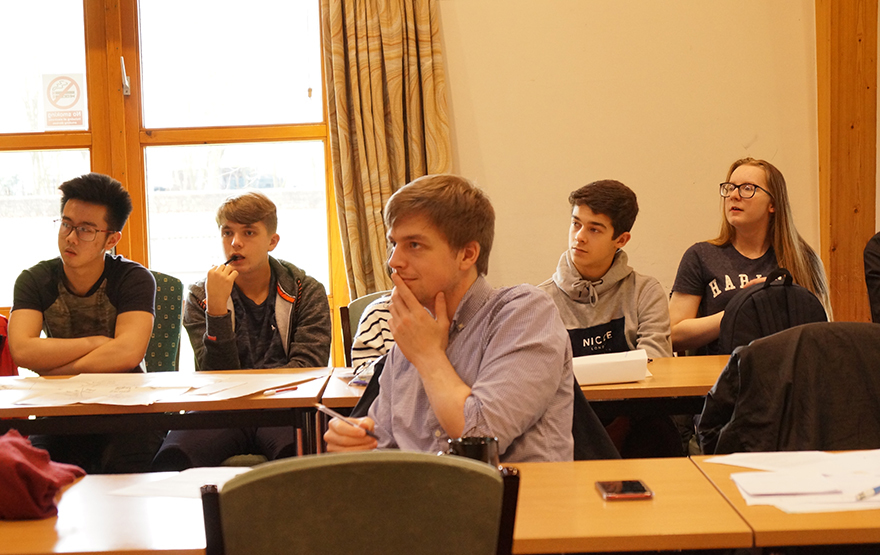 "University is not the be all and end all. It's about finding the avenue that works best for you."
Those are the words of Villiers Park's newest - and youngest - tutor, Dan Bowen, who last month cut his teeth hosting a week of tutorials about the Principles of Engineering on our highly acclaimed
Inspiring Excellent Programme
.
At 23, Dan said he could really relate to his students, impressed that while some were thinking of university, many were not.
"Lots of them were considering apprenticeships, which is great," he enthuses.
"It should not be seen as a failure if you don't go to university. Engineering is such a broad spectrum of skills. There are lots of different ladders to climb. Everyone in the process of bringing a product to market is important - a vital cog in the wheel."
It was Dan's aim to give a true-to-life undergraduate experience, with the students turning their brains to a host of challenges, including building their own mechanically powered cars, coding, material science and manufacturing processes. Their final projects ranged from designing an automatic pet feeder to a high tech snow shovel.
"They had to take the problem, understand it, and then find the best way to solve it,' says Dan, "Some of them were technically very good, but more importantly they came up with really creative ideas. There's no such thing as a wrong idea!"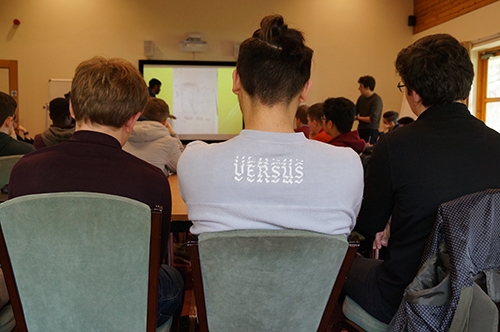 Dan grew up in the former mining town of Aberdare in South Wales, attending an ordinary state secondary. He remembers only four pupils being in his maths class.
"It wasn't the most popular subject!"
He admits he didn't really knuckle down to work until he was in his final year of A-levels. But despite excellent grades, Dan didn't follow his dream and apply to Cambridge.
"I didn't think I was good enough, but also didn't feel I'd belong in a place like that," Dan remembers. "I was scared to apply even though my grades reflected that I'd have a good chance of getting in."
While at Villiers Park, Dan and his students visited Cambridge, something he says was a real eye opener for them all.
"Actually seeing Cambridge makes it feel much more attainable. It's just a university. It's just an engineering department. You don't need five A-levels to get in there. You don't need affluent parents. You just have to have determination and self belief.
"If I'd had the opportunity to visit Cambridge when I was at school I would have felt much more relaxed about applying."
In the end, Dan secured a place to study at the University of Bath where he is now doing a PhD. Recognising Dan's love of teaching, it was his supervisor who suggested he got in touch with Villiers Park. The rest is history.
So, how did he feel after his first week?
"I slept so much that weekend. As, as soon as my head hit the pillow, I fell asleep!"
Well, rest up, Dan, because we're looking forward to seeing you back at Villiers Park later this year!
Our Impact
We work with 2,000 young people a year, empowering them to succeed. View our latest stats and learn about the impact of our work.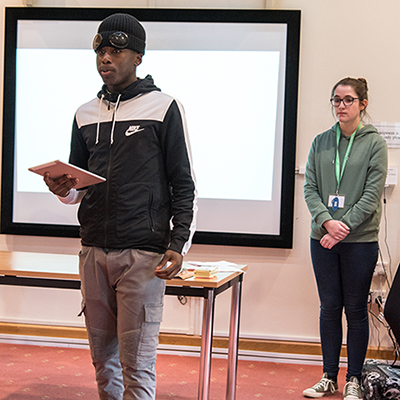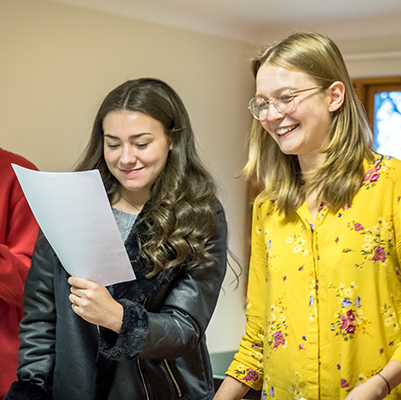 Support us
As a charity, we are reliant on the generosity of others to continue providing our impactful and life-changing work.