Wiltshire Freemasons pledge two year support towards our Swindon Scholars Programme
23-01-2019
Over seventy young people in and around Swindon will receive a major boost to their education, thanks to a grant from Wiltshire Freemasons.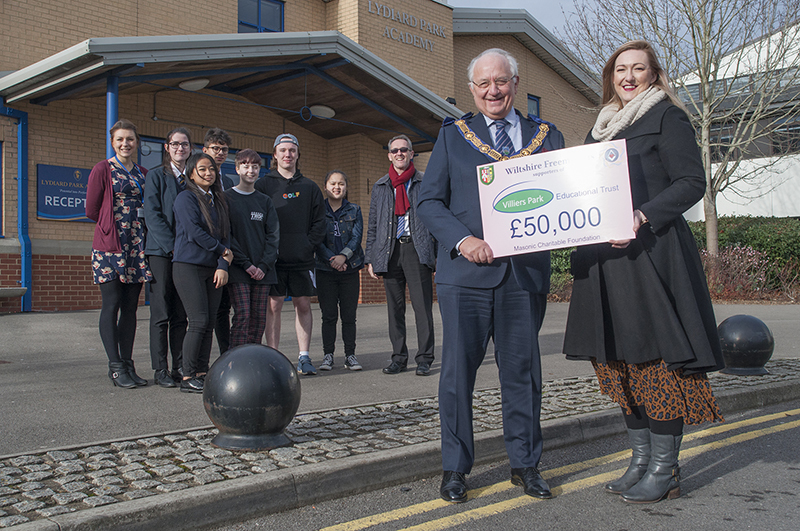 Over seventy young people in and around Swindon will receive a major boost to their education, thanks to a grant from Wiltshire Freemasons.
The £50,000 grant will pay for a Villiers Park Educational Trust learning mentor, as part of the social mobility charity's Scholars Programme.
The Swindon Scholars Programme is for high ability students in Years 10-13, who face barriers - such as a low household income or eligibility for free school meals - that typically have the knock-on effect of putting them at an educational disadvantage compared to their peers.
As part of the intensive and personalised four-year scheme, students will have regular meetings with their learning mentor, who will provide advice, guidance and support in helping each scholar to reach agreed personal goals. The learning mentor will also coordinate and deliver skills workshops, university visits, and attend the skills residentials with the young people.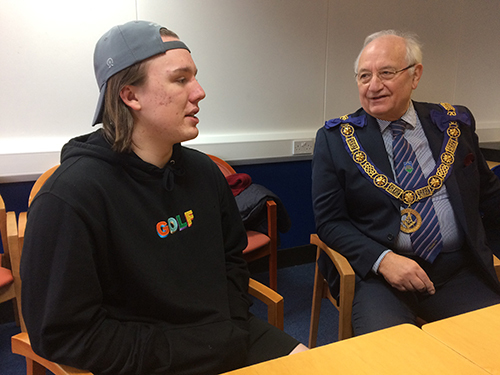 The programme, which operates in seven schools and colleges in Swindon, has been shown to improve exam results, raise aspirations and motivation and increase vital skills such as confidence and communication.
Swindon was ranked 221st out of 324 local authorities for overall social mobility in 2017[1] - falling by 80 places from 2016. Nationwide, a pupil at an independent school has a 65 per cent likelihood of gaining a place at one of the UK's most selective universities, compared to just 23 per cent of state school pupils.
Villiers Park Educational Trust is a national charity tackling this issue by providing support to 14-19 year olds to raise their academic, employability and personal skills. The Swindon Scholars Programme has been running in the area for eight years. Last year, 62 per cent of Year 13 students on the programme achieved A*-B grades in their A-levels (compared to a national average of 53 per cent) and over 64 per cent went to university (compared to 33 per cent nationally).
The grant from Wiltshire freemasons comes through the Masonic Charitable Foundation, which is funded by freemasons, their families and friends, from across England and Wales.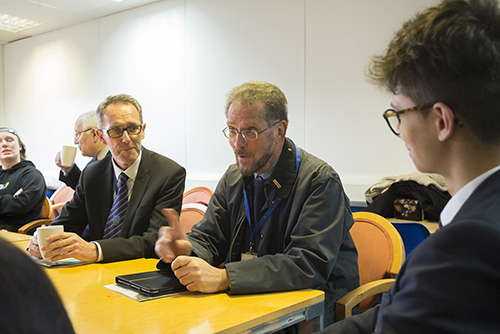 Rosie Knowles, Deputy Director of Development at Villiers Park, said: We're very grateful to the Wiltshire freemasons for their grant which will make a tremendous difference to the lives of the young people we work with. By providing support that's tailored to their specific strengths, as well as areas for development, we know they will be helped to understand their options and accomplish their best."
Philip Bullock, Head of Wiltshire Freemasons, said: "The best possible start in life is to get a good education. By helping promising young people in our community to gain confidence and other vital skills, Villiers Park can give them the opportunity to access top universities and transform their life chances."
[1] Source: Social Mobility State of the Nation report
Our Impact
We work with 2,000 young people a year, empowering them to succeed. View our latest stats and learn about the impact of our work.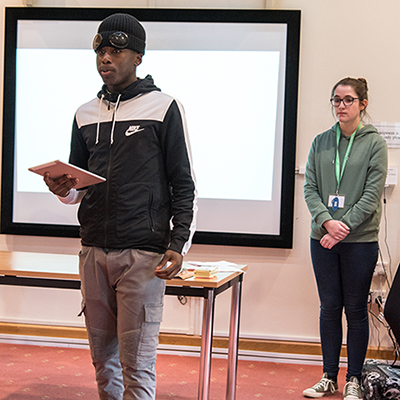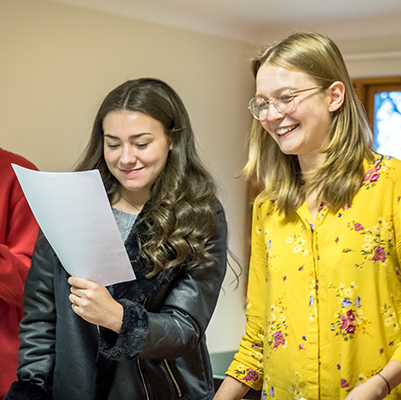 Support us
As a charity, we are reliant on the generosity of others to continue providing our impactful and life-changing work.