"Young carers have potential, but don't have the chance to shine."
13-06-2019
Mikayla is a young carer. She helps her mum look after her brother who has multiple disabilities. It means family life is both chaotic and exhausting. Last year Mikayla was offered the chance to take part in the Inspire2INVOLVE project, which is run by Villiers Park in partnership with Downing College, Cambridge. This is her story.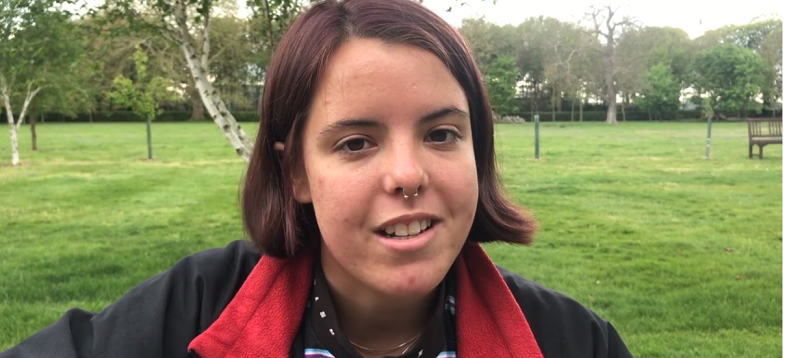 "When my brother is at home, my day is really busy.
My younger sister and I help look after Shayne before and after school - bathing, feeding, and entertaining him. He's 22. He can't walk, talk, or communicate. He also has severe epilepsy.
We moved to the UK from Zimbabwe when I was four. We weren't able to get the right medication there for my brother. We now have indefinite leave to remain in the UK.
My mum and stepdad are full time carers, with no regular income from employment. I work part time in McDonald's - up to eight hours a week - but I usually give the money back to the family.
It's hard. You're doing all this stuff, but it's difficult to tell if you're making a difference because Shayne can't recognise us. He is kind of vacant. All our activities as a family are completely limited because it's like caring for a new-born baby. He's entirely dependent on all of us.
We are under a lot of pressure because of our family life. Shayne goes to respite care every two weeks, spending five nights away from home. However, it's really hard to form a normal family dynamic. My mum and step dad are totally exhausted. It is emotional fatigue, plus we all have other things to do, like school work and revision.
My studies are limited. The house can be very noisy, but I just have to shut all that off and focus. Going to school - and seeing my friends - is my respite.
Despite everything, I've always had big plans. I want to study neuroscience at University. Exeter and Cambridge are my first choices. I am really interested in the brain - I want to know how people work!
Being able to take part in the Inspire2Involve programme has broadened my ideas of what I want to do. And it's shown me I am competent enough to get there.
I felt pretty proud that I made it to Villiers Park, as I've never been this far from Plymouth. To get to Cambridge I had to travel on three trains and a tube, on my own!
I really enjoyed the Inspiring Excellence course in Neuroscience. Being with other high achievers, well, that's brain food for me! It broadens your mind to be around people like that.
Neither my mum nor stepdad did A-levels or went on to higher education. Both are immensely proud of my achievements, but can't offer any advice about what to do next. Inspire2INVOLVE has been hugely supportive in this respect.
I took on I2I because it was quite literally put in front of me, but a lot of young carers might not find out about opportunities, because they just don't have the time or inclination to look for them. It's hard to find the energy.
I believe there are other young carers out there who have loads of potential, but don't have the chance to shine because of their commitments at home."
Listen to Mikayla's interview here.
Mikayla takes part in the Neuroscience IEP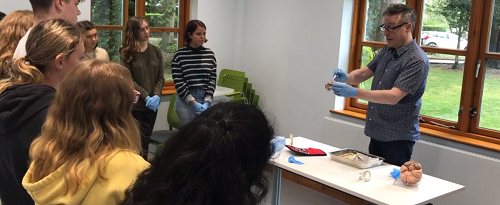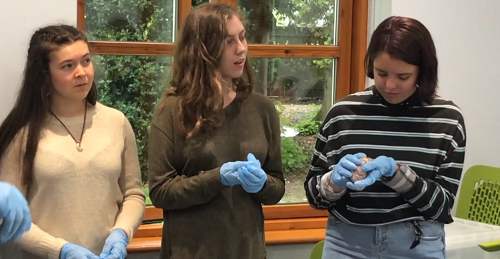 Our Impact
We work with 2,000 young people a year, empowering them to succeed. View our latest stats and learn about the impact of our work.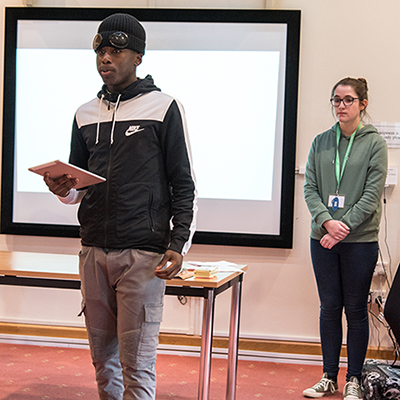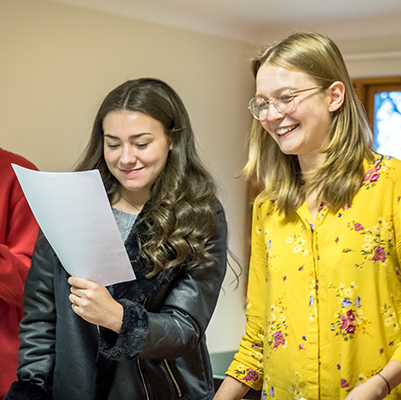 Support us
As a charity, we are reliant on the generosity of others to continue providing our impactful and life-changing work.