Physics: How the Universe Lives and Dies
Learn about the birth, evolution and death of planets, stars, galaxies and the universe and expand your experience and knowledge of physics and astronomy.
Course objectives:
To inform about the birth, evolution and death of planets, stars, galaxies and the universe
To expand students' experience and knowledge of Physics and Astronomy
To give an introduction into nuclear power production
To relate how practical nuclear physics is performed
To provide an insight into what it means to be a research physicist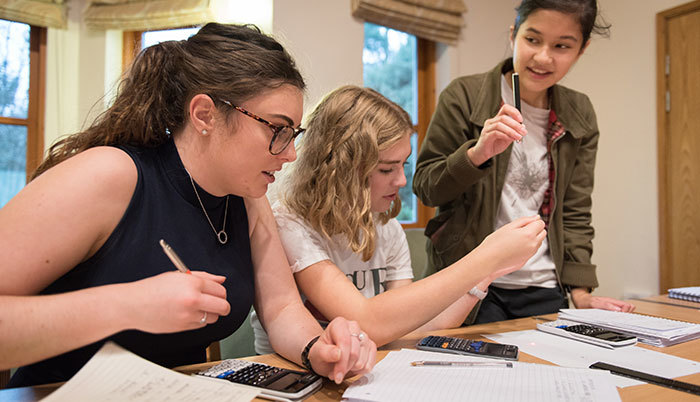 Course dates
18 - 22 March 2019
Course format
A series of seminars and practical workshops will be designed to stimulate thought and discussion.
Students will have the opportunity to research and present their own ideas in formal and informal situations.
There will also be a guest speaker and a visit.

Tutors
Sean Elvidge completed his PhD which involved investigating new techniques in ionospheric modelling at the University of Birmingham. He has a master's degree in Mathematics.
Paul Cook gained his PhD in Acoustics from the University of Cambridge and has tutored on this annual residential course for over ten years. He is a contract engineer in digital signal processing.
Costs
With thanks to our supporters, the costs of our courses are subsidized. The price of £325 includes accommodation, tutoring, trips and all meals.
Students at fee paying schools will need to pay the full cost of £817.
Student feedback
"The course gave me a great insight to what goes on in the field. It gave me a great deal of inspiration at a time when I really needed it and made me so eager to go into a career in physics."
"Personally it was really helpful because I got a chance to meet lots of other people who liked similar things to me, and who also shared the same passion for physics that I have. Academically it also aided my confidence as I was exposed to all the different areas of study within physics and the different possibilities and paths that can be available."
Applications closing date
18 January 2019
What's it like staying with us
on a residential course?
Apply now to secure your space on the course.