Psychology: Forensic and Social Psychology
Your introduction to social psychology and understanding the ways in which an individual thinks, feels and behaves in relation to their social environment. Topics discussed will include majority and minority influence, offender profiling and the criminal mind.
Course objectives:
To introduce students to Social Psychology and to understand the ways in which an individual thinks, feels and behaves in relation to their social environment
To introduce students to Forensic Psychology and outline some of the ways in which it can assist the practice of the criminal justice system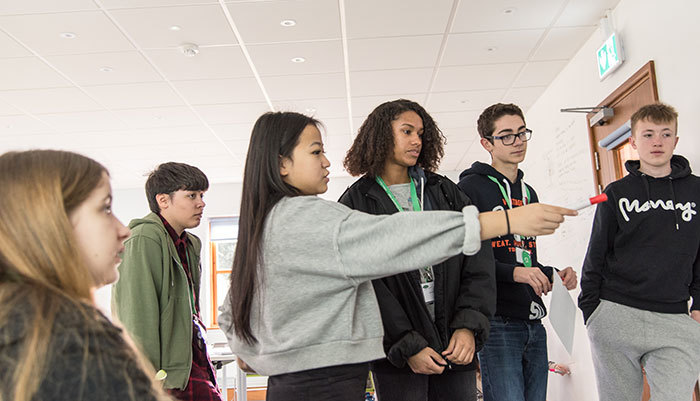 Course dates
17 - 21 February 2020
Course format
During the course many issues and topics will be discussed, including: Social Memory and Social Representation; Attribution and the Self; Majority and Minority Influence; The Criminal Mind; Biological and Psychological Influences on Crime; Offender Profiling and Forensic Procedures
Lectures and tutor-led group discussions will be supplemented with practical and internet sessions, talks by invited speakers and an outside visit to a relevant organisation/institution.
A central component will be to prepare for debate/presentation related to the thematic concerns of the course.

Tutors
Guy Sutton is Honorary Lecturer in Neuroscience at the University of Nottingham Medical School and Director of Medical Biology Interactive. In addition to undergraduate lecturing in functional and behavioural neuroscience, he teaches postgraduate molecular oncology and clinical psychiatry.
Laura Medina Perucha is a PhD student in Health Psychology at the University of Bath and is the Bath Hub Lead for the British Psychological Society. Besides, she has worked as a clinical and health psychology assistant in Spain and Mexico and volunteered in clinical settings in Canada.
Costs
With thanks to our supporters, the costs of our courses are subsidized. The price of £325 includes accommodation, tutoring, trips and all meals.
Students at fee paying schools will need to pay the full cost of £817
Student feedback
"The course confirmed my love of psychology and gave me a chance to experience learning psychology in a lecture style environment. Additionally I was able to communicate with people who had an equal passion for psychology which further increased my love for it as well as giving me new interesting perspectives on topics."
"The course helped me achieve a better understanding of psychology, especially forensics and has made me realise that forensics is what I would like to specialise in, later in life."
Applications closing date
See course flyer
What's it like staying with us
on a residential course?
Apply now to secure your space on the course.