Our Cambridge Centre is home to more than 1,500 students every year. We're looking forward to welcoming you during your residential.
Rooms and accommodation
Our bedrooms are spread across three buildings at the Cambridge Centre. They're all en-suite, with a desk, tea and coffee making facilities, hairdryers and towels. All rooms have access to free WiFi, which is available across the Centre.
The rooms are a mixture of singles, twins and triples. Depending on your course, you may be sharing a room with a fellow student. This will all be organised prior to your arrival.
We have one fully accessible ground floor room, suitable for any guest with visual, hearing or mobility impairments.
Throughout your stay there will be members of the Villiers Park team staying within the accommodation for your safety and supervision.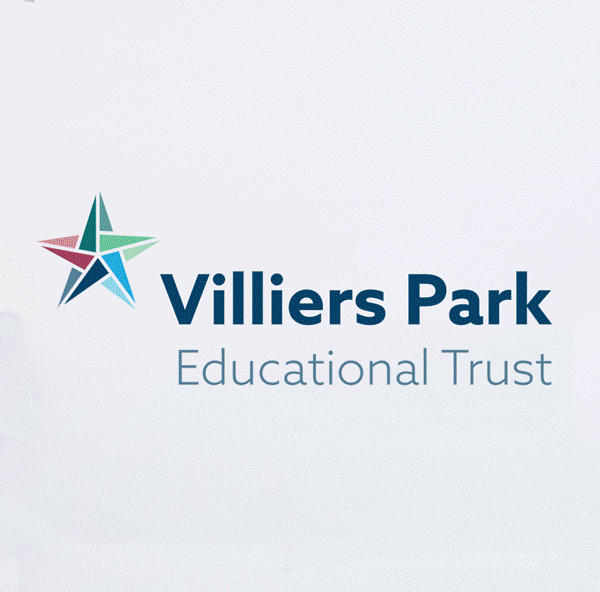 Food and drink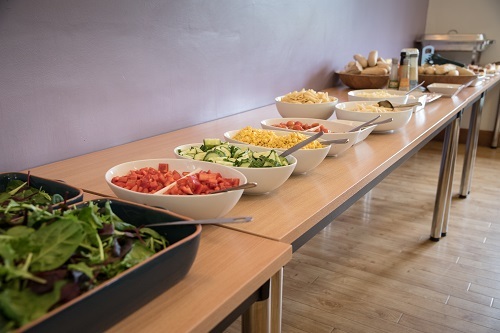 We know that food is a very important part of your visit and we take pride in serving you tasty and nutritious meals. We have a brilliant on-site team of chefs who will provide you with a continental breakfast and a hot lunch (or a packed lunch if you're out on a visit) and dinner every day.
The food is all freshly prepared on site and a buffet including salad and a bowl of fruit is provided with every lunchtime and evening meal. All meals are served in the communal dining room in a relaxed, social environment.
There is always a meat or vegetarian choice, and our team will cater to all dietary requirements, including allergies. If you did not specify any special requirements on your course form, please email
vp@villierspark.org.uk
prior to your arrival so the team can be made aware.
Our kitchen is awarded with the highest hygiene rating of 5 by the Food Standards Agency. Our chefs are regularly praised for the quality and standard of the food.
Learning facilities
Our purpose-built site has a range of rooms and spaces suitable for the delivery of our courses.
Our Conference Room is where the majority of your teaching will take place, and it'll play host to guest speakers and debates.
The Mike Baker Room is a modern, bright room used for lectures, workshops and experiments. It features a short-throw projector, interactive whiteboard and whiteboard wall.
Our library is used for seminars, workshops and breakout sessions. It is also a quiet place to escape, study, catch up on some reading or watch the TV.
The computer suite is for both study and personal use during your stay. You are welcome to bring your own laptop or tablet too.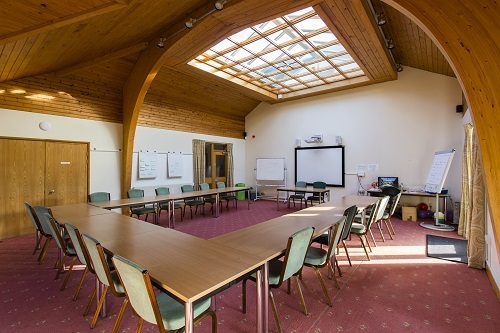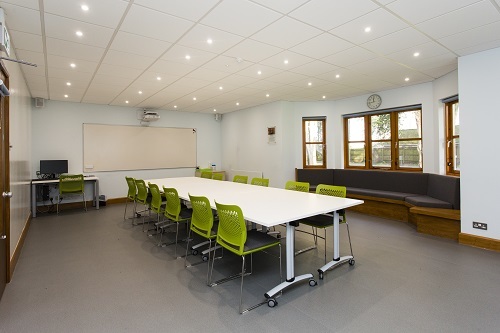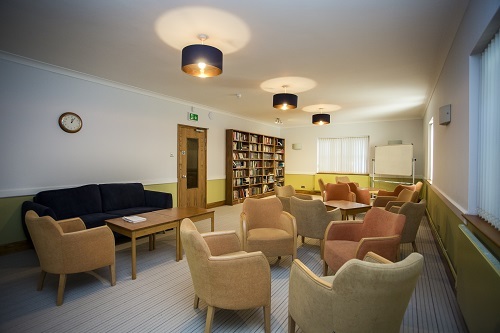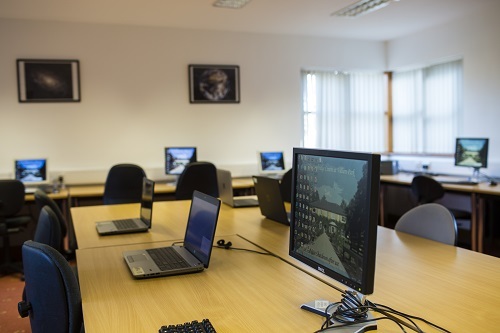 Leisure facilities
Downtime and a chance to socialise with others on the course is an important part of a residential at Villiers Park.
We have a games room equipped with a range of classics such as table football, table tennis and pool, as well as board games.
The music room has a piano and two guitars.
Outside we have a tennis court, basketball hoop and plenty of space for you to enjoy if the weather allows. We have all the sports equipment you'll need, but you must remember to pack relevant clothing.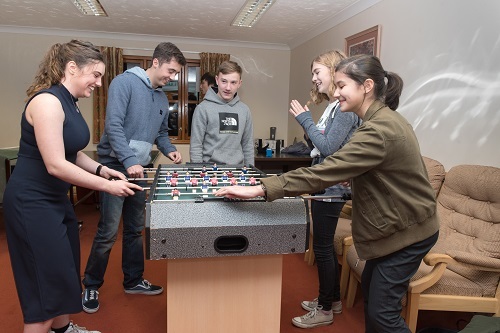 Foxton
Foxton is a small village about six miles south west of Cambridge. There is a shop and Post Office within a short walk of Villiers Park.
Foxton train station, which has hourly trains from Cambridge and London Kings Cross, is within a five-minute walk of our Centre. You can find directions and travel information on our
contact us page
.
Frequently Asked Questions
Will I need to share a room?
This will depend on how busy the course is, but it is highly likely. You will be allocated your room mate randomly, although we will keep males and females separate. Usually we will mix you with somebody you don't know to closely replicate the experience of university. We tend to find people make friends for life!
If you have specific requirements or circumstances that mean you require a single room, please let us know and we will do our best to accommodate your request.

What do I need to pack?
Towels, bedlinen and hairdryers are provided. There are basic toiletries in the room, but bring your own if you'd prefer.
Some of the essentials you will need include:
Enough clothes for the number of days and nights you are staying. Smart/casual attire is fine, just make sure it's all suitable for the time of year!

Pens and notepads--all other material will be provided.
Healthy snacks in case you get hungry between meals.

Entertainment for your journey and for free time.

Travel sickness tablets if you get travel sick and are travelling by coach during your stay.

Any homework you need to bring.

Will I have time to do homework/revise on the residential?
Yes. There is usually an hour to 90 minutes free time built into your day. Evening activities will go on no later than 21.00. We advise you discuss this with your teachers and learning mentors before you attend a residential.
How do I get to Villiers Park?
This will vary depending on why you are visiting.
If you are attending an Inspiring Excellence course you are responsible for organising your own travel. There is a train station in Foxton with regular trains from Cambridge and London Kings Cross. We are situated on the A10 which is within easy reach of the M11 and A1. We have a free car park, so you're welcome to drive yourself here or you can be dropped off and collected. Students are asked not to use their own cars during their stay. You can find out more about our location on our
contact us
page.
If you are on one of our programmes (e.g. Scholars Programme or Inspire2INVOLVE), in most circumstances (including if you are attending an Inspiring Excellence course), you will have your travel arranged for you. Please speak to your learning mentor if you are concerned.

What is a student residential really like?
Nervous or anxious about your first residential course? You're not the only one. We've spoken to students for their insight into overcoming the worries and making the most of a residential.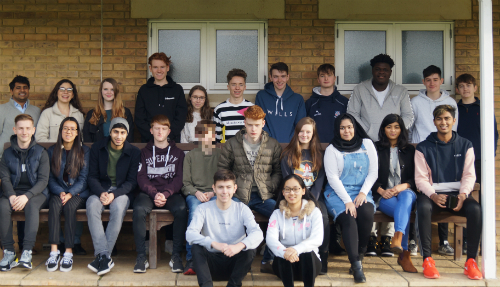 Our Impact
We work with 2,000 young people a year, empowering them to succeed. View our latest stats and learn about the impact of our work.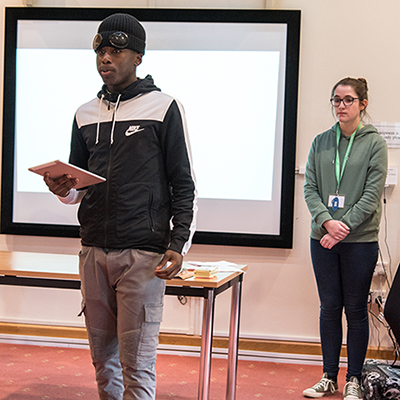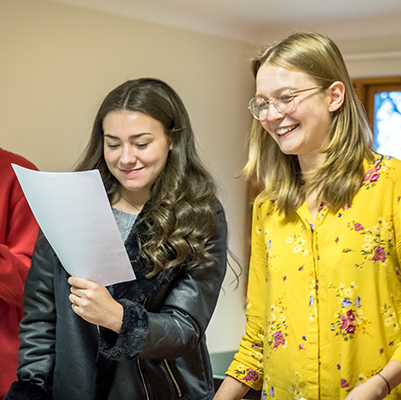 Support us
As a charity, we are reliant on the generosity of others to continue providing our impactful and life-changing work.