Even once you've left school and Villiers Park, you are still very much a part of our community. We've been working with young people for over fifty years, and our alumni community is a shining example of the difference our charity makes.
We want to know what you've been up to since you left Villiers Park. Get in touch with us at development@villierspark.org.uk and let us know all about your university experiences, career achievements, travelling stories, family highlights and anything else you are proud of!
We also want to keep you updated with everything we're doing. Sign up to our newsletter and receive regular updates on our current students' achievements, what we're up to at VP HQ, and hear more about what other alumni have been up to.

If you're looking for your next opportunity, take a look at the latest opportunities available to you, including jobs, internships, experiences and open days from a range of companies and organisations.
Getting involved
Villiers Park is a charity, and we couldn't do the work we do without our amazing supporters. If you want to help us make a difference, there are a heap of ways you can get involved.
Join the Team VP Challenge club - Whether it's running a marathon, holding a bake-off or hosting a barn-dance, there are endless ways to have some fun whilst raising money for our charity.
Our fundraising pack
has all you need to get started with raising money for Villiers Park, including ideas for events, activities and challenges for all ages.
Let your company know about us. Most organisations are involved with charitable giving, whether that be through a foundation, charity partnerships or employee fundraising. Nominate us as your chosen charity at your place of work and we could receive invaluable support.
Become a friend of Villiers Park from as little as £5 a month and you can help us to make a difference to hundreds of young people's lives.

£5 per month would pay for a student to travel to one of our five-day subject-specific residential courses
£10 per month would pay for 10 Learning Mentor sessions
£25 per month would pay for two students to attend a two-day academic course
Platinum Friend £125 per month will sponsor a place on the Scholars Programme for a whole year

Our Impact
We work with 2,000 young people a year, empowering them to succeed. View our latest stats and learn about the impact of our work.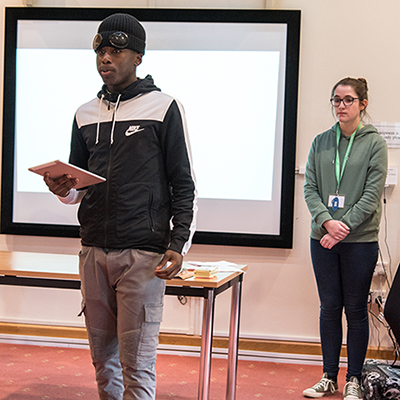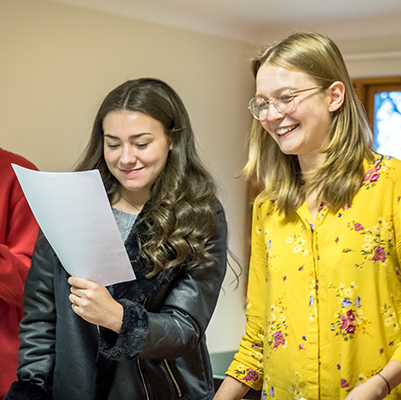 Support us
As a charity, we are reliant on the generosity of others to continue providing our impactful and life-changing work.