We work with 2,000 young people each year through a range of programmes that share one mission: to empower young people to succeed.
We have a long-standing track record of success working with this group of people and our programmes are proven to have significant impact.
Our Scholars are closing the gap
We have analysed our Scholars' GCSE results using the Progress 8 measure to demonstrate the progress a student makes between Key Stage 2 and 4.
On average, a student from a disadvantaged background will achieve five grades lower at GSCE than their more advantaged peers.
Our Scholars have achieved GCSE results in line with the national average for all students of equal ability. By doing so, they have completely closed the performance gap, enabling them to compete on a level playing field.
Improved Skills4Success
Success in exams is important, but we believe high attainment is a direct result of the development of employability and other key skills and behaviours. Our
Skills4Success
are designed to develop these critical skills and attributes and underpin all of our courses and programmes.
Outstanding exam performance
Typically, a high ability student from a less advantaged background is more than twice as likely to underachieve in their GCSEs as their non-disadvantaged peers of equal ability.
Invariably, this will impact on A-level results, too.
Our Scholars have comfortably outperformed in their GCSEs and A-levels compared to the national average.
Progression to higher education
Only 23% of all state school students compared to 65% of all independently schooled students progress to the most selective universities.
In contrast, the numbers of our Scholars and students attending university far exceed the national average.
'Inspiring Excellence doesn't even come close to describing it.'
Kaila Thompson from Belfast caught a plane and a train to attend her Exploration of Shakespeare Inspiring Excellence course, an experience she said was 'beyond worthwhile'.

Our Impact
We work with 2,000 young people a year, empowering them to succeed. View our latest stats and learn about the impact of our work.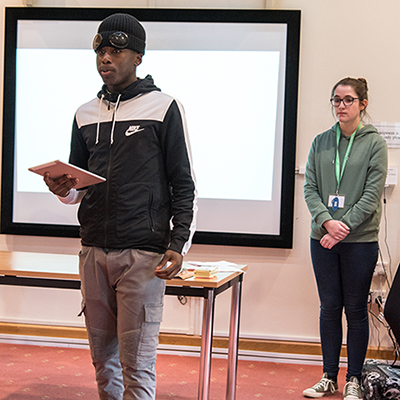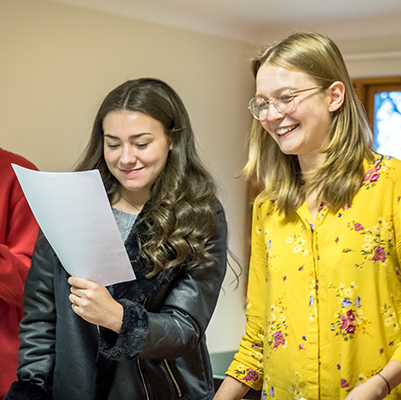 Support us
As a charity, we are reliant on the generosity of others to continue providing our impactful and life-changing work.